Become a Patron!
True Information is the most valuable resource and we ask you to give back.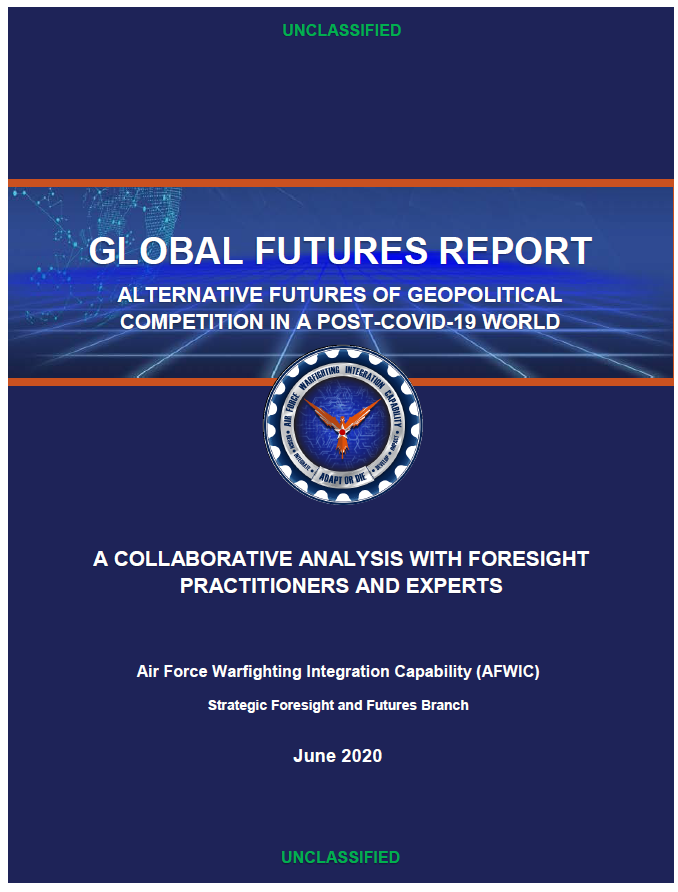 Seitenzahl: 46 Seiten
Datum: Juni 2020
Ursprungsorganisation: US-Luftwaffe, Air Force Warfighting Integration Capability (AFWIC)
Executive Summary:
"Wir entwickeln vier übergreifende globale Szenarien, die Transformation, Zusammenbruch, Disziplin und kontinuierliche Wachstumsergebnisse beinhalten. Diese globalen Szenarien stellen nicht die unwahrscheinlichsten oder wahrscheinlichsten Ergebnisse dar. Vielmehr nutzt der Bericht aufkommende schwache Signale aus der Umwelt-Scan-Analyse (die heute wahrscheinlich unwahrscheinlich erscheinen) und verwebt sie in die mögliche Zukunft einer Post-COVID-Welt.
Continue reading

"Global Futures Report der US-Luftwaffe -Alternative Futures Des Geopolitischen Wettbewerbs In Einer Welt Nach COVID-19 – Original Dokument"