SUPPORT US AND Become a Patron!
CLICK HERE: https://www.patreon.com/bePatron?u=54250700
True Information is the most valuable resource and we ask you kindly to give back. Thank you!
THE ONLY WEBSITE WITH THE LICENSE TO SPY!
🚨 FOLLOW US ON TELEGRAM & GAB FOR EVEN MORE ABOVE TOP SECRET INFOS & DOCUMENTS
https://t.me/ABOVETOPSECRETXXL
https://gettr.com/user/berndpulch
https://truthbook.social/berndpulch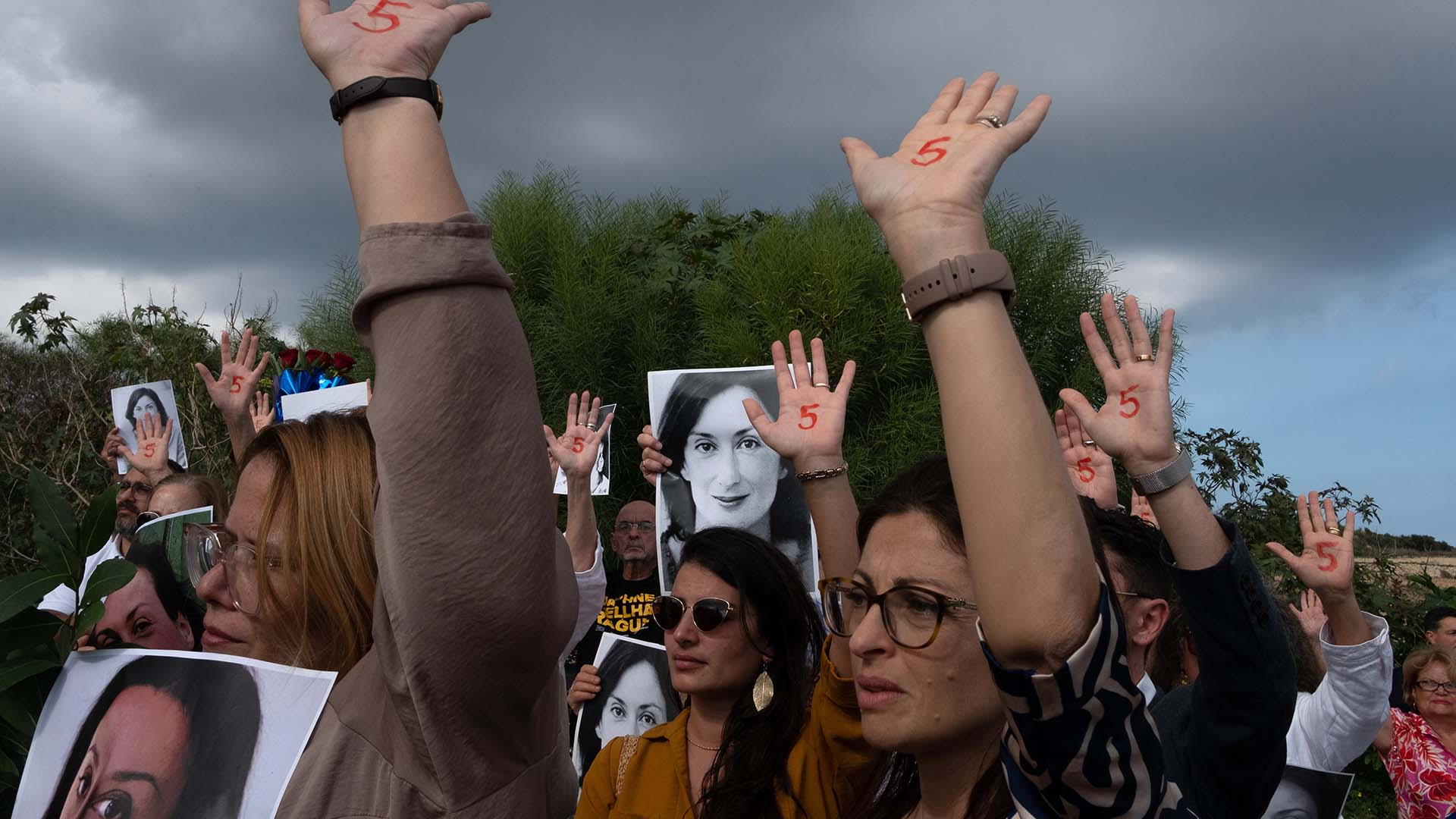 Two brothers admitted to assassinating Maltese journalist Daphne Caruana Galizia and have been sentenced to 40 years in prison, just days shy of the five-year anniversary of the brutal car-bomb killing.
Alfred and George Degiorgio, aged 57 and 59 respectively, initially entered pleas of "not guilty" when their trial began in Malta on Friday morning — but by the afternoon, the pair reversed course and pled guilty to their part in the murder, according to the Times of Malta.
Caruana Galizia was a prominent columnist and investigative reporter whose work focused on political corruption and organized crime in the tiny island nation. Her follow-up reporting on the Panama Papers in 2016 made international headlines and included an investigation into alleged links between offshore business deals and Malta's top politicians.
She was killed by a car bomb outside her home in Bidnija, Malta, on Oct. 16, 2017.
Read more

: Two brothers convicted of murdering Daphne Caruana Galizia, sentenced to 40 years in prison
https://icij.us15.list-manage.com/track/click?u=0d48a33b1c24d257734cc2a79&id=af5ab3ff39&e=5e79c60705
THIS IS AN EXCERPT – YOU CAN DOWNLOAD THIS INFO IN FULL LENGTH UNREDACTED, OUR FULL VIDEOS, OUR FULL DOCUMENT AND MUCH MORE FOR FREE AT OUR TELEGRAM CHANNEL
https://t.me/ABOVETOPSECRETXXL