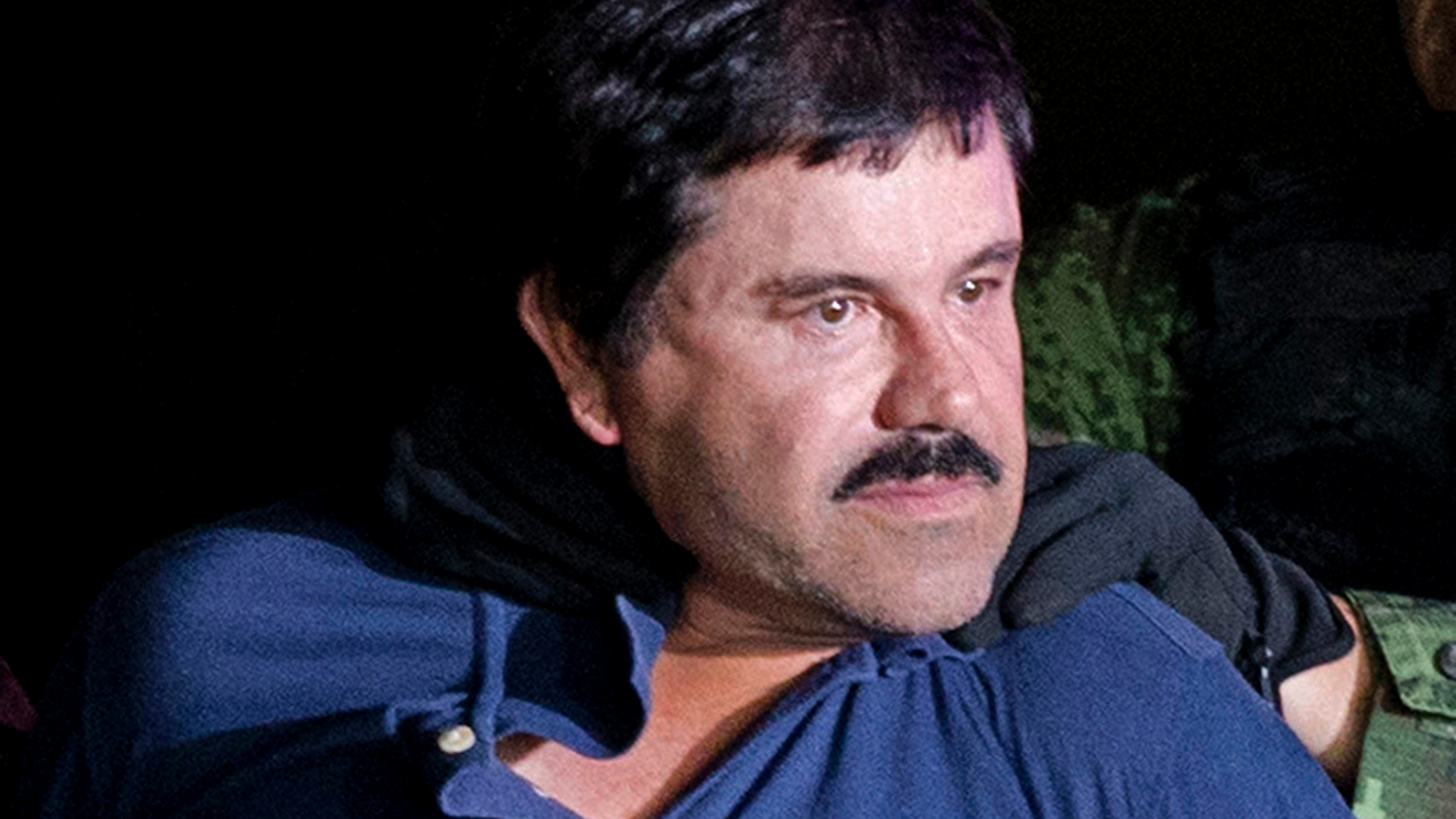 Police agencies have long known that Mexican drug cartels help supply Europe's nearly US$10 billion annual cocaine habit, but acknowledge they have little idea about the workings of these highly organized and well-financed operations.
But now, a recent Italian police investigation, code-named Operation Halcon, has provided the most in-depth look yet into how Mexico's leading drug traffickers, the Sinaloa Cartel, do business in Europe. IrpiMedia, OCCRP's Italian partner, obtained access to police files and surveillance reports that show the cartel's methods in unprecedented detail.
Operation Halcon started in early 2019, at a time when Europe was being flooded with cocaine from Latin America. The Sinaloa Cartel, a global leader in cocaine sales with operations in at least 50 countries, was looking for new routes into Italy as a way to expand its European presence. Mexican cartels already sold synthetic drugs such as methamphetamine on the continent, but Colombian, Albanian, and Italian organized crime have historically dominated Europe's cocaine trade.
Most drugs arrive in Europe by ship, usually to large ports with good connections to other major cities. Sinaloa wanted to establish another route: Bulk shipment by private planes flying into small airports in Southern Italy, with the drugs then trans-shipped to other parts of the country.
Catania, a mid-size city on Sicily's eastern coast, was chosen for a test. The area, which was rapidly becoming a tourist destination, offered an international airport and a special draw: an airport official willing to help.
The Informant
The cartel's plan didn't stay secret for long. The Organized Crime Investigation Group (GICO), the anti-mafia unit of Italy's financial police in Catania, learned from an informant in January 2019 that Sinaloa was planning to fly in cocaine from Colombia.
The tip seemed odd. Catania isn't known as a hub for international drug trafficking, and direct drug flights using private planes are generally unknown in Italy. Catania–Fontanarossa Airport had only limited international service, while the local port sees relatively little commercial traffic.Credit: Notiziecatania/PixabayCatania from above, with Mt. Etna in the background.
But the local head of the GICO, Captain Pablo Leccese, took the report seriously. In less than three months, the unit identified the cartel's players in southern Italy: Guatemalans Daniel "Tito" Esteban Ortega Ubeda and Felix Ruben Villagran Lopez. The airport insider was identified only by his nickname, Don Señor.Credit: Guardia di FinanzaFelix Ruben Villagran Lopez.
Ortega and Villagran were working with another Guatemalan, Luis Fernando Morales Hernandez, alias "El Suegro," or "The Father-in-Law," who would make arrangements for the shipment in Colombia.
The police informant added more names to the file. The cell operating in Catania was under the direction of a shadowy Sinaloa leader known as "El Flaco," or "Skinny," whom police identified as second-in-command of the entire cartel after drug lord Ismael "El Mayo" Zambada Garcia.
El Flaco was soon to meet Don Señor to work out the logistics for handling the cocaine flight and the distribution of its cargo to buyers from various organized crime groups who would come for it.
The Italian police would be waiting for them.Credit: Aurélien Sesmat
On June 1, 2019, El Flaco landed in Catania with a female companion. After the couple checked in at the luxury seaside Romano Palace Hotel, the police learned his real name for the first time: José Angel Rivera Zazueta.
The following day El Flaco, Don Señor, and their associates met in a hotel restaurant to go over the plan. A private plane would fly from Mexico to Cartagena, Colombia, where it would be loaded with cocaine. After refueling in Cape Verde, it would land in Catania, where Don Señor would shift the drugs to a vehicle, avoid customs, and head to northern Italy — likely to Verona.
Two elements of the plan were a surprise to the financial police: The contraband was to be flown by a pilot usually entrusted with similar tasks by Joaquín "El Chapo" Guzmán Loera, the legendary former Sinaloa leader. And the size of the "test" was staggering.
"We know this Sinaloa cell had already imported cocaine to Europe and that they already had 1.5 tons of cocaine ready to be sent after a couple of hundred kilos of trial," Leccese told IrpiMedia.
On arrival in Italy, the drugs would be sold to the Calabrian mafia, the 'Ndrangheta, which is widely considered to be Europe's most powerful cocaine distributor. Mafia involvement made sense. Sinaloa is known to forge partnerships with existing organizations, rather than trying to steamroll its way into new markets.
Cops bugged a restaurant where the narco traffickers would meet, and settled in to listen. What they heard was a revelation. Italian law enforcement seldom gets an inside look at Mexican cartels, but now El Flaco was laying it all out for his associates, unaware that his tutorials were reaching the ears of the police.
Catania police heard boasts of 35 small planes each week leaving Venezuela to Chetumal, a resort town on the border of Mexico and Belize. Each allegedly carried 500 to 800 kilograms of cocaine — more than half of the world's total annual cocaine production — and all with the blessing of the Venezuelan military.
The flights likely came from San Felipe, in northwest Venezuelan state of Zulia, where there are so many traffickers that locals call their town "Sinaloa," according to the InSightCrime website.
The restaurant talk also turned to more personal news. The traffickers spoke about Villagran's family, which was said to handle two to three tons of cocaine per month. They spoke of "El Sordo" (The Deaf), who is now part of Mexico's Guardia Nacional, and of "El Calvo" (The Bald), a key cartel operative in Canada.
Tales were told about El Flaco's two girlfriends, one a relative of the late drug lord Amado Carrillo Fuentes, and about his father, who supposedly owned thousands of currency exchange shops, as well as his alleged contacts in the CIA.
Although the Italian investigators couldn't confirm much of the restaurant talk, they were fascinated.Credit: Amrai CoenA Sinaloa Cartel member testing a weapon after repairing it in a small town in Sinaloa, Mexico.
A Little "Help" From the Police
In mid-June, the informant told police that El Flaco had a 300-kilogram test shipment ready in Colombia and would send it to Catania as soon as the cartel could line up a facilitator in Cartagena.
On June 18, Don Señor met the cartel members in Rome. As police listened in, El Flaco offered to follow the test run with another 1,500 kilograms via private jet from Cartagena, through Mexico, to Catania.
But the cartel encountered unforeseen problems. It had trouble finding someone in Cartagena to facilitate the shipment. The whole operation was accumulating delays.
So the police decided to "help" them.
Working with the Antidrug Central Directorate, a police body that coordinates antidrug operations in Italy, and the Italian antidrug attache in Bogotá, Captain Leccese brought in two Latino informants based in Italy, code-named Rodriguez and El Cholo, along with a Colombian Dirección de Antinarcóticos undercover officer, known as Lucas, to pose as drug dealers.
In late August, Villagran and Morales took El Cholo and Lucas to meet suppliers in the mountains in southern Colombia's Cauca region. After passing through a checkpoint, where they were likely photographed, they reached a place in the jungle where traffickers confiscated their cellphones. From there, they walked through the jungle to a cocaine refinery.Credit: Guardia di FinanzaCocaine prepared by Colombian suppliers.
El Abuelo, "The Grandfather," a former member of the now-defunct Revolutionary Armed Forces of Colombia (FARC) guerrillas, showed them around, displaying drugs being cooked and shipments ready to go out.
Meanwhile, Rodriguez was halfway around the world, meeting El Flaco in Kaohsiung, Taiwan. Police in Catania had learned that El Flaco lived mainly in Asia, where he managed an important part of the cartel's synthetic drug business.
The undercover operation soon encountered logistical problems of its own. The Colombian cocaine cooks delayed shipment to the cartel until October. Still more time was lost when a national strike closed Colombia's airports.
Once again, the Italian and Colombian police stepped in to help. The informant, El Cholo, offered to provide a "better alternative" using his contacts at the Bogotá airport to place the drugs on an airline flight.
The Delivery
Finally, on January 9, 2020, around 400 kilograms of cocaine arrived in Catania aboard a passenger flight. Don Señor moved it to a safe house at the edge of the city.
Don Señor, Ortega, Rodriguez, and El Cholo were on their way to inspect the cargo when El Flaco called from Cancun for an update. Again, police listened in as Ortega checked the shipment and produced El Flaco's written instructions about how the drug should be distributed.
"So the compensation is 32," he said, referring to the number of cocaine bricks Don Señor would get for his labor. That much cocaine would be worth nearly $1 million in Europe.
"The compensation is better than a payment," Rodriguez said with a laugh.
Cartels like to compensate collaborators outside their organization by giving them product, rather than money. Cash payments would mean the smugglers would have to divulge business information, such as profits, to outsiders.
"My uncle told me he needs 20 in Genoa," Ortega continued. "And we need three in Verona if possible."
Again, the traffickers' work didn't go smoothly. An emissary of a Chinese criminal organization based near Milan but with ties to Mexico, already angry at the delayed delivery, demanded a kilogram to test. If his organization liked the quality, he would want 50 kilograms upfront.
The Mexicans stalled. "Charlie," an Italian working for a mysterious figure referred to only as "Tocayo," was their priority for this load because he wanted to make a far bigger purchase.
The plan, Ortega told El Flaco in a call, was to take three kilograms to Charlie in Verona, followed by deliveries of 20 kilograms at a time, for a total sale of up to 300 kilograms.
On January 16, Ortega and Villagran flew to Verona to meet "El Arquitecto," an important cartel figure who was coming from Mexico to oversee the sale, and met Don Señor, who had brought his order. Again, Italian police managed to listen in.Daniel "Tito" Esteban Ortega Ubeda and Felix Ruben Villagran Lopez in Verona, where they traveled from southern Italy for a cocaine deal.
An indictment later filed in Catania describes El Arqui as El Flaco's representative, sent to guarantee the quality of the Sinaloa cocaine. Villagran told his associates that El Arqui wanted to test the product before delivering it.
But the traffickers couldn't catch a break. El Arqui and Charlie were delayed by snow. On January 22, they reached Milan and went straight to meet the buyer, Charlie's boss. Later, they delivered 35,000 euros for the initial three kilograms to Ortega and Villagran near Verona.
Italy's Financial Police, who were watching both groups all along, arrested Ortega and Villagran in Verona. They were charged with international drug trafficking and distribution and taken into custody, but have not yet been put on trial.
The 'Ndrangheta
The police also set up a roadblock as an excuse to stop the Milan contingent's Mercedes E350 and identify — but not arrest — El Arqui and Charlie.
El Arqui proved to be Jalisco-born Salvador Ascensio Chavez. Charlie is Mauro Da Fiume, an Italian from San Remo. Both are experienced drug traffickers.
Records obtained by The Cartel Project show that El Arqui, identified by Canada's iNFOnews as a Mexican architect married to a Canadian, served a three-year prison term in Canada after being convicted for importing 2.2 kilograms of cocaine in 2001. His record was erased after he was granted a pardon.
In 2010, El Arqui was caught smuggling 97 kilograms of cocaine hidden in a fruit-grinding machine imported from Argentina, and was sentenced to more than seven years in prison in 2014. In 2017 he was granted release and deported to Mexico.
In a Canadian parole board document, authorities summarize El Arqui's admission of guilt and his promise to go straight: "You admitted associating with cartels and/or organized crime in Mexico," the Canadians wrote. "You told the Board that you have a large positive community support in your country and are planning to design and build homes."
The document doesn't mention plans to supervise Sinaloa cocaine sales in Europe.Credit: Guardia di FinanzaA map put together by Italian authorities investigating Mauro Da Fiume, an experienced Italian drug trafficker.
Da Fiume owned a restaurant and two import-export companies in Barcelona. His involvement in the deal suggests the drugs were destined for one or more 'Ndrangheta clans.
Spanish police arrested da Fiume on February 4 on behalf of Catania authorities for being part of a "criminal association aimed at drug trafficking and possession" which planned to move "huge amounts of cocaine" through "a criminal organization operating in Italy, Colombia, Mexico and Spain."
A list maintained by the police agency puts Da Fiume among "people linked to the 'Ndrangheta," and identified him as having ties to the Sinaloa Cartel.
Mauro Da Fiume was allegedly associated with a long-running operation trafficking cocaine between Italy, France, Spain and Morocco. That operation, exposed in 2015 by the Genoa anti-mafia bureau's "Operation Trait d'Union," dealt with the Piromalli-Molè clan's infiltration of Genoa and the movement of drugs through the French Riviera.
Da Fiume was not arrested in Operation Trait d'Union, but was identified as the right-hand man of clan boss Antonio Magnoli.
Ascensio Chavez, El Flaco, and Morales remain at large. They will soon be tried in absentia in Catania for international drug trafficking.
Antonio Baquero (OCCRP), Marco Oved (Toronto Star), Mathieu Tortlieur (Proceso), and Paolo Frosina (IrpiMedia) contributed reporting.
This article was produced in collaboration with "The Cartel Project," an investigation coordinated by Paris-based Forbidden Stories. It involves 60 journalists from 25 organizations in 18 countries and involves various aspects of Mexican cartel violence, including the murders of journalists in Veracruz state. Forbidden Stories is a nonprofit group dedicated to continuing the work of journalists silenced by homicide.
Mexico broke its record for manslaughters a year ago, and the elements that are driving that savagery are probably not going to lessen sooner rather than later.
Simultaneously, record quantities of U.S. residents are either visiting Mexico as voyagers or dwelling in the nation, yet the quantity of Americans killed in Mexico remains strikingly low.
All things considered, vicious wrongdoing stays an issue in Mexico, and guests and inhabitants should take measures to moderate the hazard.
With spring break directly around the bend, our Threat Lens group is by and by popular, as customers — alongside a wide exhibit of loved ones — are for the most part pondering about the security of a Mexican escape for some spring sun. Obviously, the worry is justifiable. As our 2019 Mexico cartel conjecture detailed, kills in the nation hit their most noteworthy rate ever a year ago and, worryingly, there's nothing to propose that this year will be any extraordinary.
The Big Picture
Topography, financial aspects and history have brought about the United States and Mexico getting firmly interlaced, with Mexico's fabricated products profiting the U.S. market and U.S. visitors helping Mexico's economy. Mexico's nearness to the United States, nonetheless, has likewise brought forth incredible and fatal wrongdoing south of the Rio Grande — some of which can entrap Americans.
See The Importance of Mexico
Mexico's climbing murder rate still can't seem to deflect American sightseers from visiting their southern neighbor. A year ago's U.S. traveler figures are not yet accessible, however it's sheltered to accept that the count will come in higher than the 35 million that visited the nation in 2017. The U.S. Branch of State has given alerts encouraging against movement to five Mexican states: Colima, Michoacan, Sinaloa, Tamaulipas and Guerrero — the remainder of which is home to the hotel city of Acapulco. In spite of this, the hotels of Cancun, Cozumel and Cabo San Lucas are as of now brimming with American travelers in 2019, and I expect they will be close to limit over spring break.
Somebody as of late contacted me on Twitter, saying they had quit visiting Mexico subsequent to turning into a Stratfor endorser. Presently, that is surely not our purpose recorded as a hard copy on this theme; all things considered, we want to take a "go, however" way to deal with movement security instead of certainly advise anybody not to go. It's a similar story for Mexico, which is an extraordinary nation to visit with amazing things to see and do. In any case, as anyplace else, there are dangers, a large number of which can be kept away from or relieved. For the occasion, however, how about we investigate the conjunction of Mexico's developing homicide rate and the increasing number of American vacationers deciding to visit the nation. Since, at last, the danger may not be as incredible as dreaded.
American Deaths in Mexico
Between June 2017 and June 2018, 238 Americans passed on in Mexico, adding up to 29 percent of all U.S. residents who died abroad during the period, as indicated by the U.S. Branch of State. Be that as it may, as far as manslaughter, Mexico lingers a lot bigger in the figures: Of the 152 who were killed abroad during the a year being referred to, precisely half passed on in Mexico. Normally, be that as it may, the topic of scale is foremost in deciphering the figures. The 35 million U.S. vacationers who visit Mexico predominate the quantity of their countrymen (1.5 million) who go to close by goals, for example, Jamaica. And keeping in mind that only six Americans succumbed to crime in the last mentioned, the homicide rate for U.S. residents is, per capita, higher on the Caribbean island than it is in Mexico.
To put things further into viewpoint, Chicago has a populace of 2.7 million — about equivalent to the quantity of Americans that live in Mexico (to avoid anything related to the 35 million that visited a year ago). A year ago, in any case, 561 individuals passed on in manslaughters in the Windy City, in excess of multiple times the quantity of Americans who were killed in Mexico.
A diagram indicating the reason for passings for Americans in Mexico from June 2017 to June 2018.
At long last, the 76 American manslaughter casualties are a small detail within a bigger landscape as far as Mexico's general aggregate: 33,341. In addition, a decent segment of those homicides happened in outskirt urban communities in which there are dynamic cartel wars, for example, Tijuana, Juarez and Reynosa. Interestingly, only four happened in visitor hotspots like Cancun, La Paz in Baja California Sur and Puerto Penasco in Sonora. Besides, a considerable lot of the Americans killed in places like Tijuana and Juarez were double residents or occupants of Mexico who were engaged with crime — that isn't planned to limit their demises, however simply demonstrates that such killings make little difference to the American vacationers who visit Mexican retreats. What's more, even in states with critical hotels in which the homicide rate has expanded, for example, Quintana Roo (which is home to Cancun), the quantity of American sightseers slaughtered there remains very little. Viciousness in Cancun, for instance, is very normal — an assault on a bar there on Feb. 16 murdered five individuals — however the majority of the brutality happens a long way from the vacationer zones along the sea shore. At last, Mexico's homicide rate may have increased to around 27 for each 100,000, yet its crime rate is still just about a large portion of that of Honduras or El Salvador.
Evading the Danger
That in any case, Mexico obviously has a difficult issue with vicious wrongdoing, as confirm by the numerous cartels that are battling each other for control of the nation's rewarding medication creation regions, dealing halls and household opiates deals. And afterward there are auxiliary, fierce crimes, for example, fuel burglary, payload robbery, capturing and human dealing. Cartel individuals additionally will in general use military-grade weapons, which they don't spare a moment to use on rival groups or security powers, regularly bringing about inadvertent blow-back.
Savagery in Cancun is very normal — an assault on a bar there on Feb. 16 slaughtered five individuals — yet the majority of the brutality happens a long way from the vacationer zones along the sea shore.
Along these lines, the most ideal approach to abstain from falling prey to criminal brutality is to evade puts in which it is well on the way to happen, for example, strip bars and undesirable clubs in which medicate selling happens. In addition, numerous remote survivors of wrongdoing in Mexico were toasting abundance, utilizing drugs or remaining out late around evening time. We suggest that voyagers visiting Mexico remain at their inn or resort grounds after dull and abstain from toasting abundance or utilizing drugs. In a portion of the drinking-related occurrences, aggressors spiked refreshments with incapacitants, for example, GHB, Rohypnol or fentanyl, so we suggest you not acknowledge drinks from obscure individuals or leave your beverage unattended. In addition, it's a smart thought to abstain from going onto the sea shore after dull.
What's more, talking about the dim, abstain from driving around evening time, even on the expressways. That implies that in case you're flying into Mexico, plan your trips to show up during the day and use pre-organized transportation to get to your lodging or resort, as Mexican taxicabs, especially the unlawful ones, can some of the time be utilized for express kidnappings and rapes.
Before you go, limit what you take with you on your outing, so you can diminish your misfortunes on the off chance that you are ransacked and decrease your compulsion to oppose a furnished crook. Furthermore, if, notwithstanding the entirety of your safety measures, furnished burglars do defy you, do as is commonly said, for they won't stop for a second to utilize unwarranted savagery on the off chance that you neglect to agree. At long last, your watch or your wallet is essentially not worth your life.
As the familiar proverb goes, you're bound to bite the dust or endure injury in a car crash (or fire or other mishap) than you are to endure hurt because of a lawbreaker. That is the reason it's basic to pack a stop-the-drain unit and other emergency treatment gear, a decent quality electric lamp and smoke hoods, as these things can truly be lifelines. For the remainder of the time, practice legitimate situational mindfulness and good judgment security and you're probably not going to experience numerous issues on your outing south.