SUPPORT US AND Become a Patron!
CLICK HERE: https://www.patreon.com/bePatron?u=54250700
True Information is the most valuable resource and we ask you kindly to give back. Thank you!
THE ONLY WEBSITE WITH THE LICENSE TO SPY!
🚨 FOLLOW US ON TELEGRAM & GAB FOR EVEN MORE ABOVE TOP SECRET INFOS & DOCUMENTS
https://t.me/ABOVETOPSECRETXXL
https://gettr.com/user/berndpulch
https://truthbook.social/berndpulch
https://www.bitchute.com/channel/R55w1IXstR3h/
https://www.youtube.com/channel/UCdoKPR_qNWDyJwtCK484A6A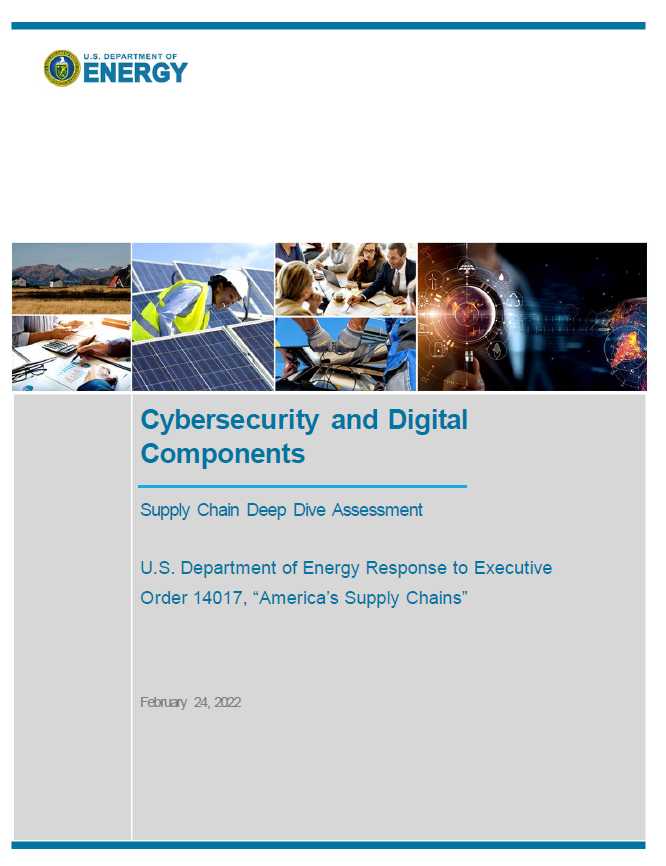 On February 24, 2021, President Biden issued Executive Order 14017 on America's Supply Chains directing the Secretary of Energy to submit a supply chain strategy overview report for the energy sector industrial base (as determined by the Secretary of Energy). The U.S. Department of Energy (DOE) defines the Energy Sector Industrial Base (ESIB) as the energy sector and associated supply chains that include all industries/companies and stakeholders directly and indirectly involved in the energy sector. The energy sector industrial base involves a complex network of industries and stakeholders that spans from extractive industries, manufacturing industries, energy conversion and delivery industries, end of life and waste management industries, and service industries to include providers of digital goods and services.
READ ALL AT
https://t.me/ABOVETOPSECRETXXL/14414
THIS IS AN EXCERPT – YOU CAN DOWNLOAD THIS INFO IN FULL LENGTH UNREDACTED, OUR FULL VIDEOS, OUR FULL DOCUMENT AND MUCH MORE FOR FREE AT OUR TELEGRAM CHANNEL
https://t.me/ABOVETOPSECRETXXL