God Bless You!
SUPPORT US AND Become a Patron!
https://www.patreon.com/bePatron?u=54250700
True Information is the most valuable resource and we ask you kindly to give back.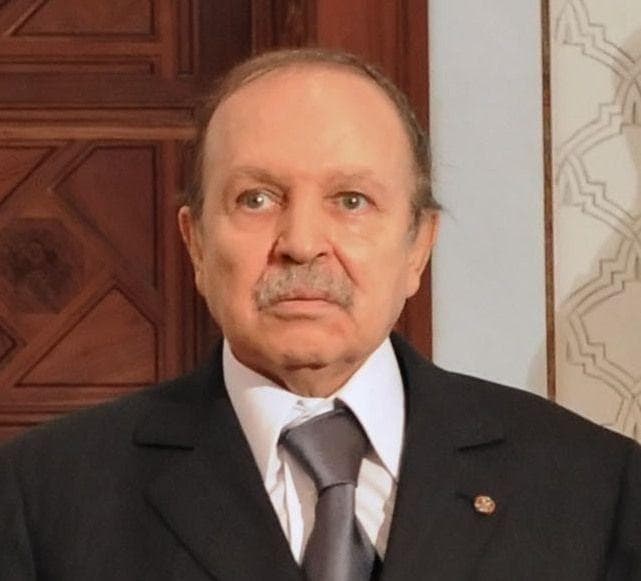 Abdelaziz Bouteflika
Political
Algeria
CHF 1,483,528
Algeria's longest-serving president, leading the country from 1999 until his 2019 resignation following months of mass protest against his appointment for a fifth term. His rule was marred by allegations of fraud and vote-tampering at successive elections.
Read OCCRP's investigation into how Credit Suisse served regional elite on the eve of the Arab Spring.
Read more

: Exposed:Who's in the Suisse Secrets Leak?PART3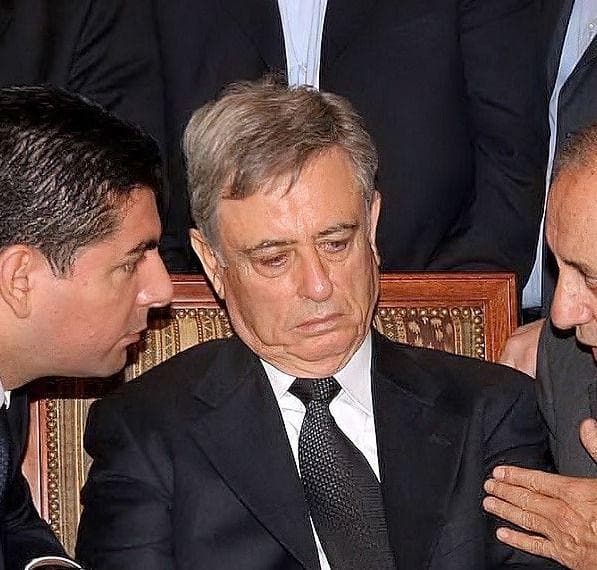 Abdul Halim Khaddam
Political
Syria
CHF 89,795,788
A major pillar of former Syrian dictator Hafez al-Assad's rule, Khaddam served in high-level government posts from 1970 until 2005, first as foreign minister and then vice president.
During this time, Assad's regime routinely engaged in human rights violations and persecuted political opponents. Associated with the regime's rampant corruption, Khaddam helped oversee Syria's brutal occupation of Lebanon, which ended in 2005.
Read OCCRP's investigation into how Credit Suisse served regional elite on the eve of the Arab Spring.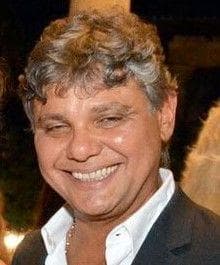 Abraham José Shiera Bastidas
Criminal
Venezuela
CHF 18,456,024
Florida-based businessman who pleaded guilty to bribing Venezuelan officials in order to win rigged bids for state contracts with Venezuela's oil company PDVSA, together with his business partner Roberto Enrique Rincón Fernández.
Shiera was a beneficiary of seven Credit Suisse accounts. Three of which appeared to have remained open after his 2015 arrest.
Read OCCRP's investigation into how Venezuelan elites hid stolen oil money in Credit Suisse.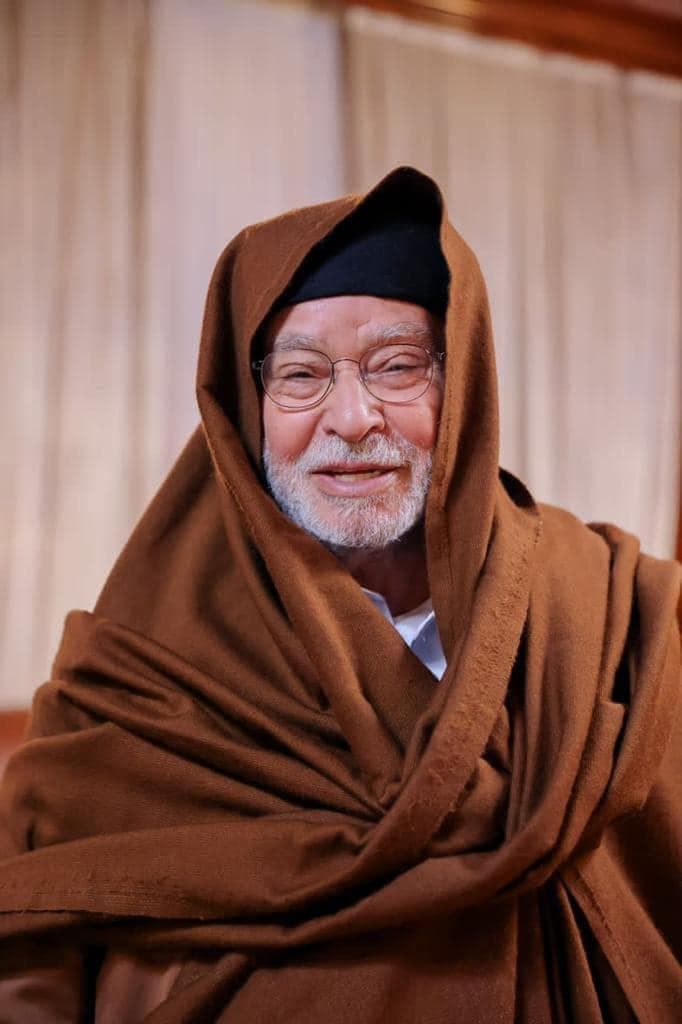 Ali Ibrahim Dabaiba
Political
Libya
CHF 176,527
A powerful official in the government of former Libyan dictator Muammar Gaddafi, accused of embezzling billions of dollars during the two decades he spent as head of the state-run Organization for Development of Administrative Centers.
Ali Ibrahim Dabaiba held at least one Credit Suisse account during this period. It remained open until August 2012, months after Gaddafi was deposed. At least four of his family members and business associates also had accounts with the bank, some of which stayed open for several years after that. One joint account, held by Dabaiba's son and a Costa Rican company, reached a maximum balance worth over 18 million Swiss francs.
Read OCCRP's investigation into the link between Credit Suisse and looted Libyan development money.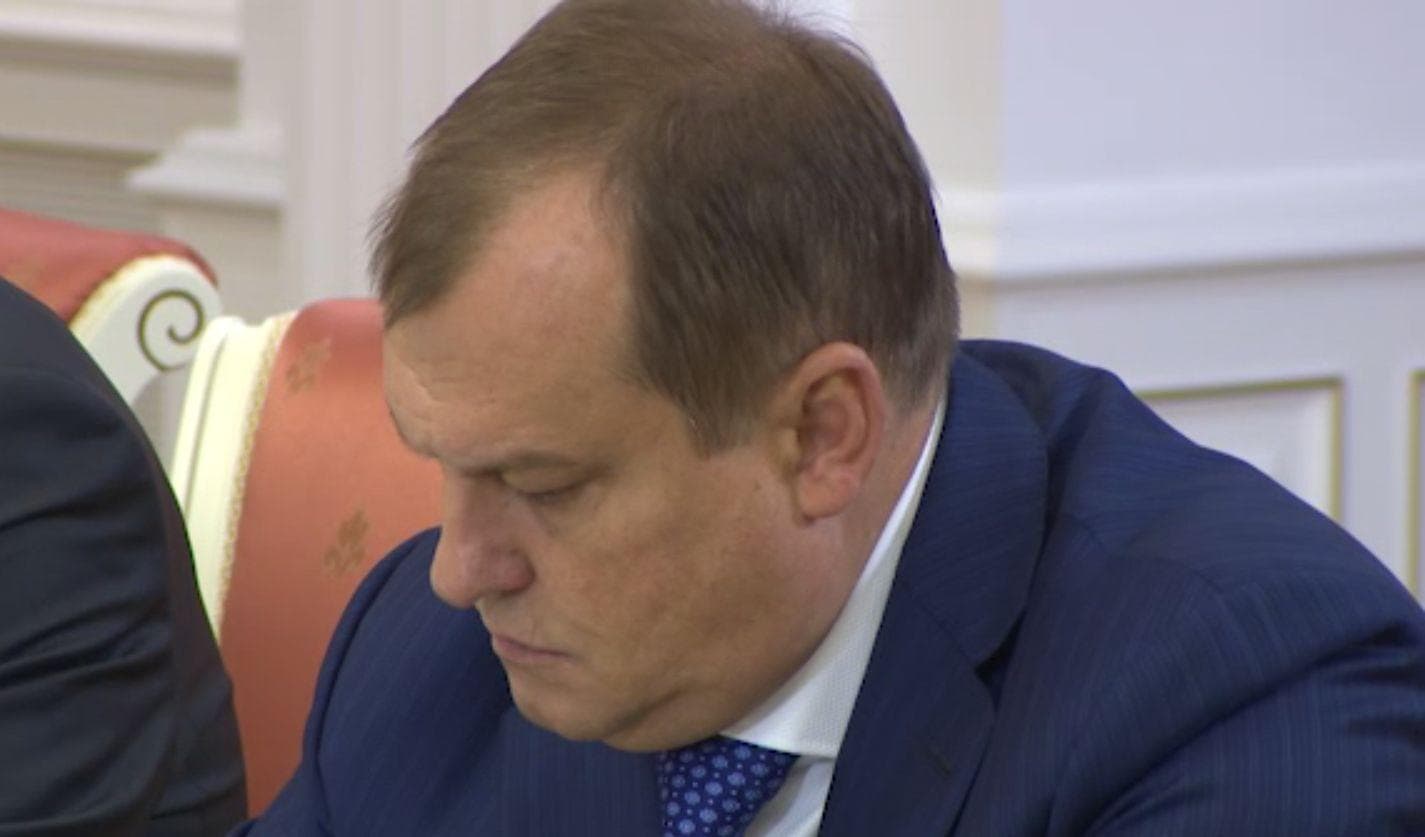 Aliaksei Aleksin
Political
Belarus
CHF 36,087,344
A close associate of Belarusian dictator Alexander Lukashenko, energy mogul Aleksin burst onto Belarus' business scene in 2012, just after a cadre of senior oligarchs were sanctioned in response to the regime's brutal crackdowns on political protest. Part of Aleksin's fortune was stashed in Credit Suisse that same year.
In 2021, the European Union and United States finally blacklisted Aleksin as well, describing him as one of Lukashenko's "wallets."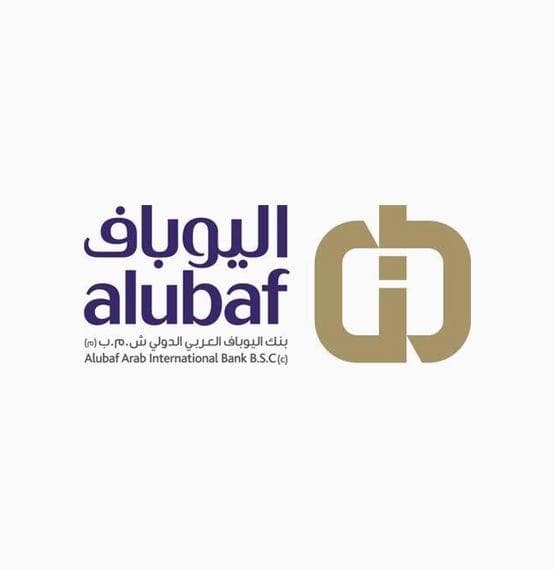 Alubaf International Bank Tunis
Sanctioned
Tunisia
CHF 35,720,294
As subsidiary of the state-owned Libyan Arab Foreign Bank, Alubaf International Bank's Tunisia branch was named in three rounds of U.S. sanctions.
Read OCCRP's investigation into the link between Credit Suisse and looted Libyan development money.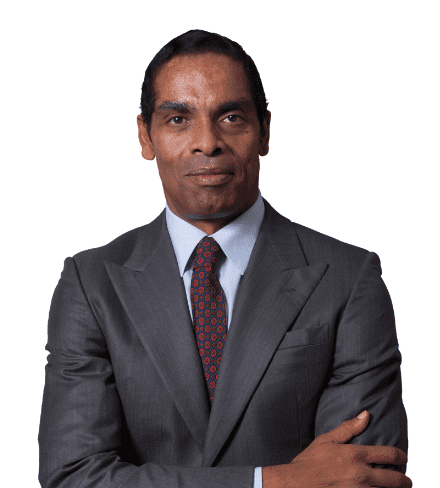 Álvaro Sobrinho
Investigated
Angola
CHF 78,167,317
The former head of Portuguese bank Banco Espirito Santo's subsidiary in Angola, suspected of laundering funds from a $5.7-billion fraudulent loan scheme.
Sobrinho had a dozen corporate accounts with Credit Suisse, several of which stayed open until at least 2015, when he was already publicly known to be under investigation in Switzerland and Portugal.
Read OCCRP's investigation into Sobrinho and his Credit Suisse accounts.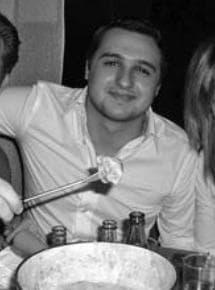 Anar Mahmudov
Political
Azerbaijan
CHF 24,605,972
A son of Azerbaijan's former Minister of National Security, Eldar Mahmudov, who was dismissed from his post in 2015 after a spectacular fall from grace. Although Mahmudov worked as a government official for his entire career, his family controls a business and property empire across Europe worth over 100 million euros, a 2020 OCCRP investigation found.
In 2015, a few days after his father's sacking, Anar Mahmudov closed his corporate bank account at Credit Suisse. A few months later, he also closed his personal account.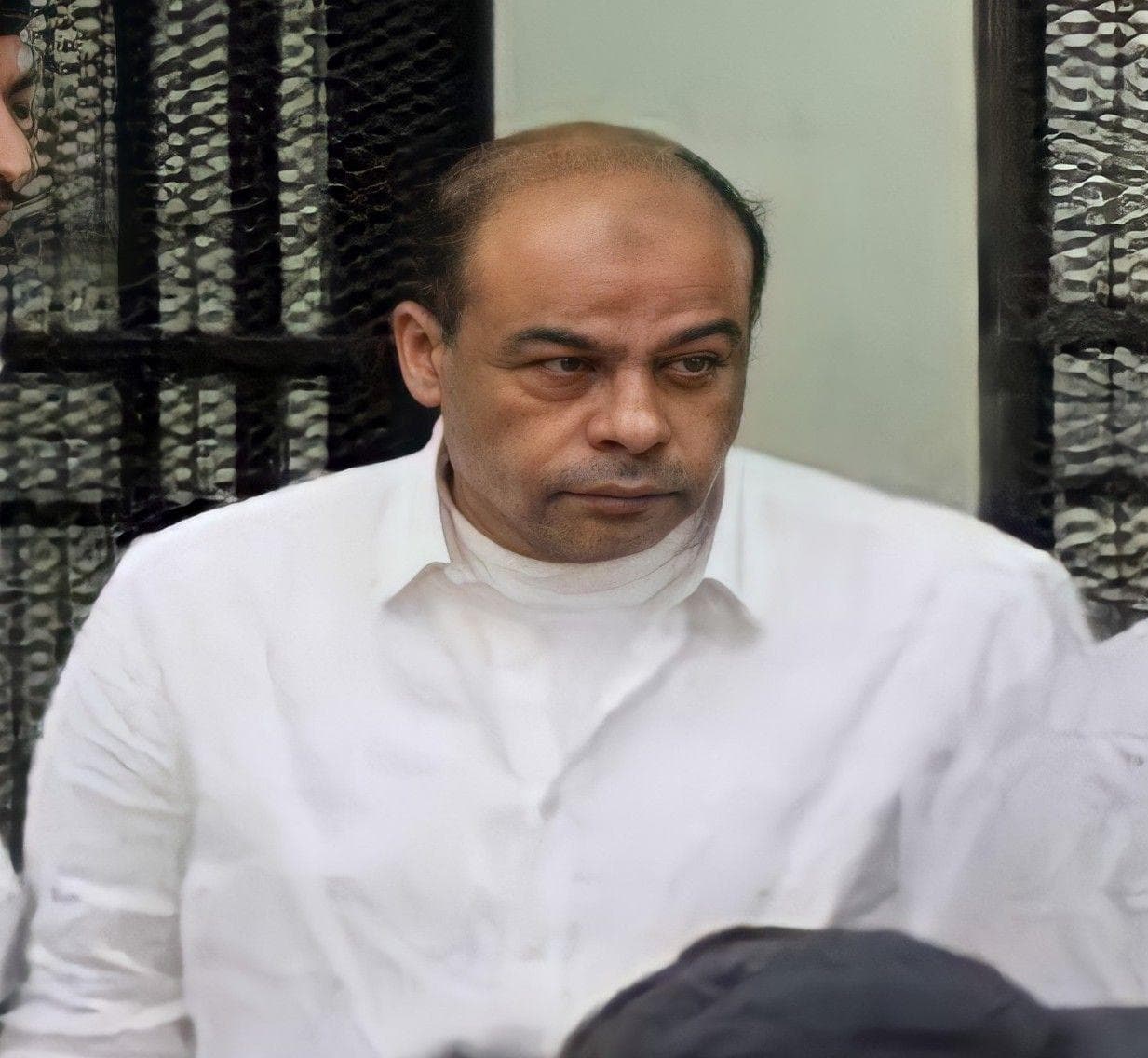 Anas Ahmed Nabih El-Fekky
Criminal
Egypt
CHF 3,045,763
A former information minister and key ally of deposed Egyptian President Hosni Mubarak.
Fekky's foreign assets were targeted over allegations of corruption in the aftermath of the so-called Arab Spring. He was subsequently convicted by an Egyptian court for squandering state funds and sent to prison. After years of retrials and appeals, his conviction was upheld in March 2021.
Read OCCRP's investigation into how Credit Suisse served regional elite on the eve of the Arab Spring.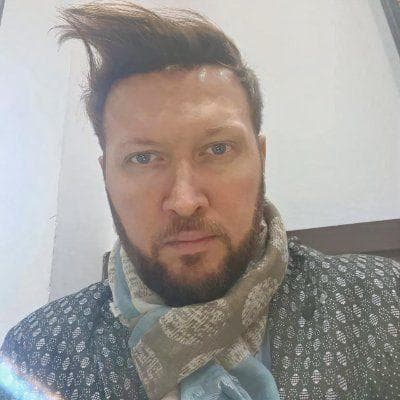 Antonio Velardo
Investigated
Italy
CHF 1,751,663
Accused money launderer for Italy's 'Ndrangheta organized crime group.
Italian prosecutors believed Velardo, along with a convicted Irish Republican Army bomber, swindled investors in an Italian seaside development built by the 'Ndrangheta. Another partner in the seized venture, named Jewel of the Sea, was a member of the 'Ndrangheta's powerful Morabito clan.
Read OCCRP's investigation into Velardo and his Credit Suisse account.
Armen Sarkissian
Political
Armenia
CHF 12,393,160
Armenia's president until his abrupt resignation in January 2022, shortly before OCCRP member center Hetq revealed that he had secretly obtained citizenship in the Caribbean island nation of St. Kitts and Nevis.
Sarkissian began his political career in the 1990s, serving as Armenia's first post-Soviet ambassador to the U.K. and, briefly, prime minister, before leaving politics to work as an adviser for multinational corporations including British Petroleum (BP) and Bank of America Merrill Lynch.
On being reappointed ambassador to the U.K. in 2013, Sarkissian did not declare funds he held in a Credit Suisse account that was open between 2006 and 2016, as was required by law. He told OCCRP that he took on the role on a "pro bono" basis and so it was unclear whether the rules applied in such circumstances.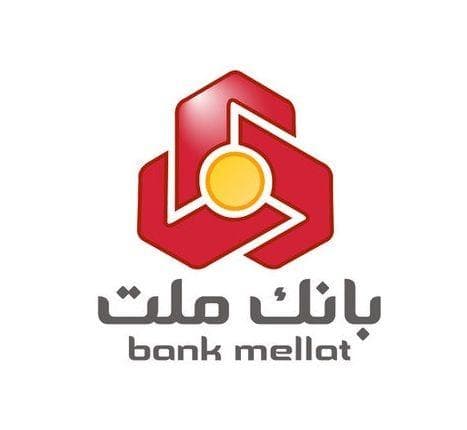 Bank Mellat
Sanctioned
Iran
CHF 95,039,964
The partially state-owned Iranian commercial Bank Mellat has been sanctioned by the U.S. for its role in supporting Iran's nuclear proliferation program. Bank Mellat circumvented those sanctions and gained access to US dollar markets by hiding behind companies controlled by infamous Turkish-Iranian money launderer Reza Zarrab.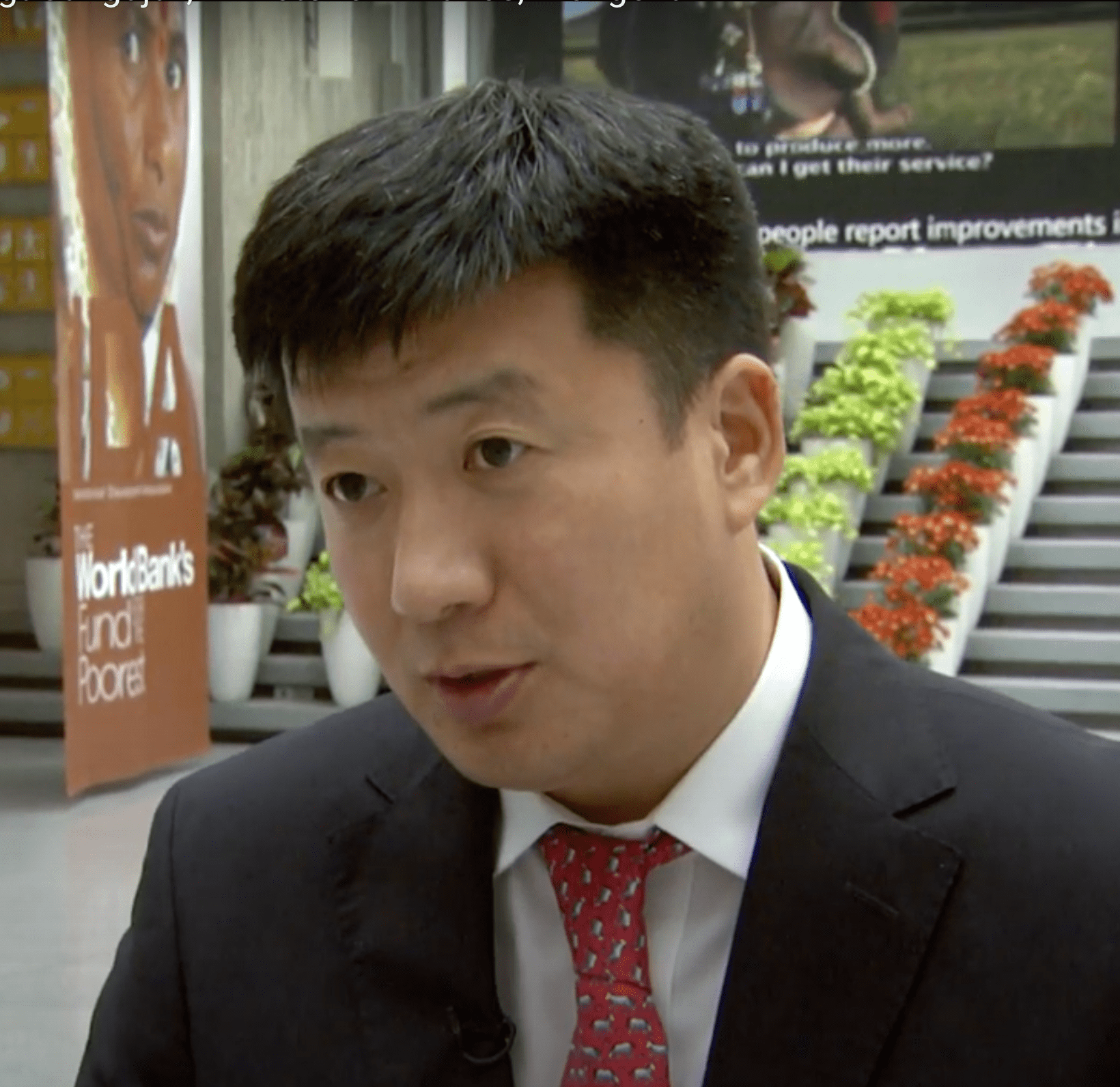 Bayartsogt Sangajav
Political
Mongolia
CHF 7,874,819
Former Mongolian finance minister, investigated in Switzerland for opening Credit Suisse bank accounts that received bribes from other Mongolian politicians, allegedly relating to an investment deal for major gold and copper mine, Oyu Tolgoi.
In 2020, Sangajav was reportedly convicted of taking kickbacks from the mining project and laundering the proceeds by a Mongolian court. He was reportedly sentenced to 10 years in prison, before being released last year.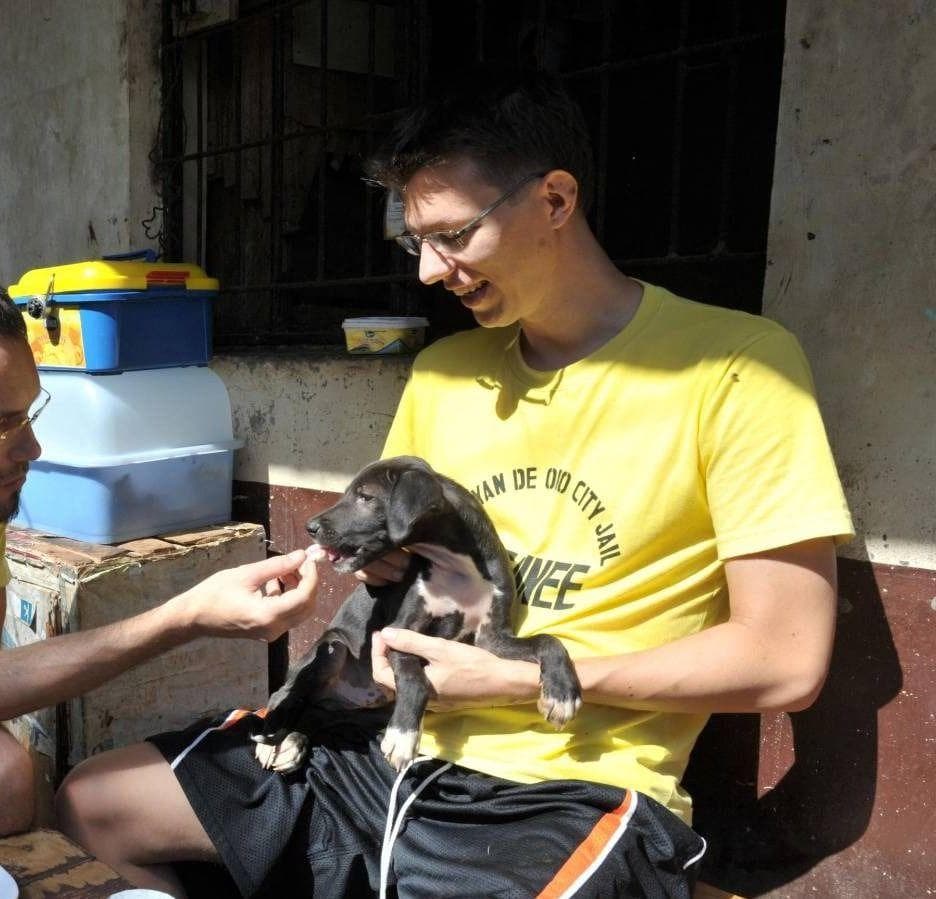 Bo Stefan Sederholm
Criminal
Sweden
CHF 229,554
One of two Swedes who were reportedly jailed for life for violating Philippines' human trafficking laws. The pair had run a cybersex den catering to foreigners in the tiny Philippine town of Kauswagan where online customers could watch livestreamed sex acts, often of an abusive nature.
A representative for Sederholm said Credit Suisse never froze his accounts and did not close them until 2013 when he was unable to provide due diligence material. Asked why Sederholm needed a Swiss account, they said that he was living in Thailand when it was opened, adding: "Can you please tell me if you would prefer to put your money in a Thai or Swiss bank?"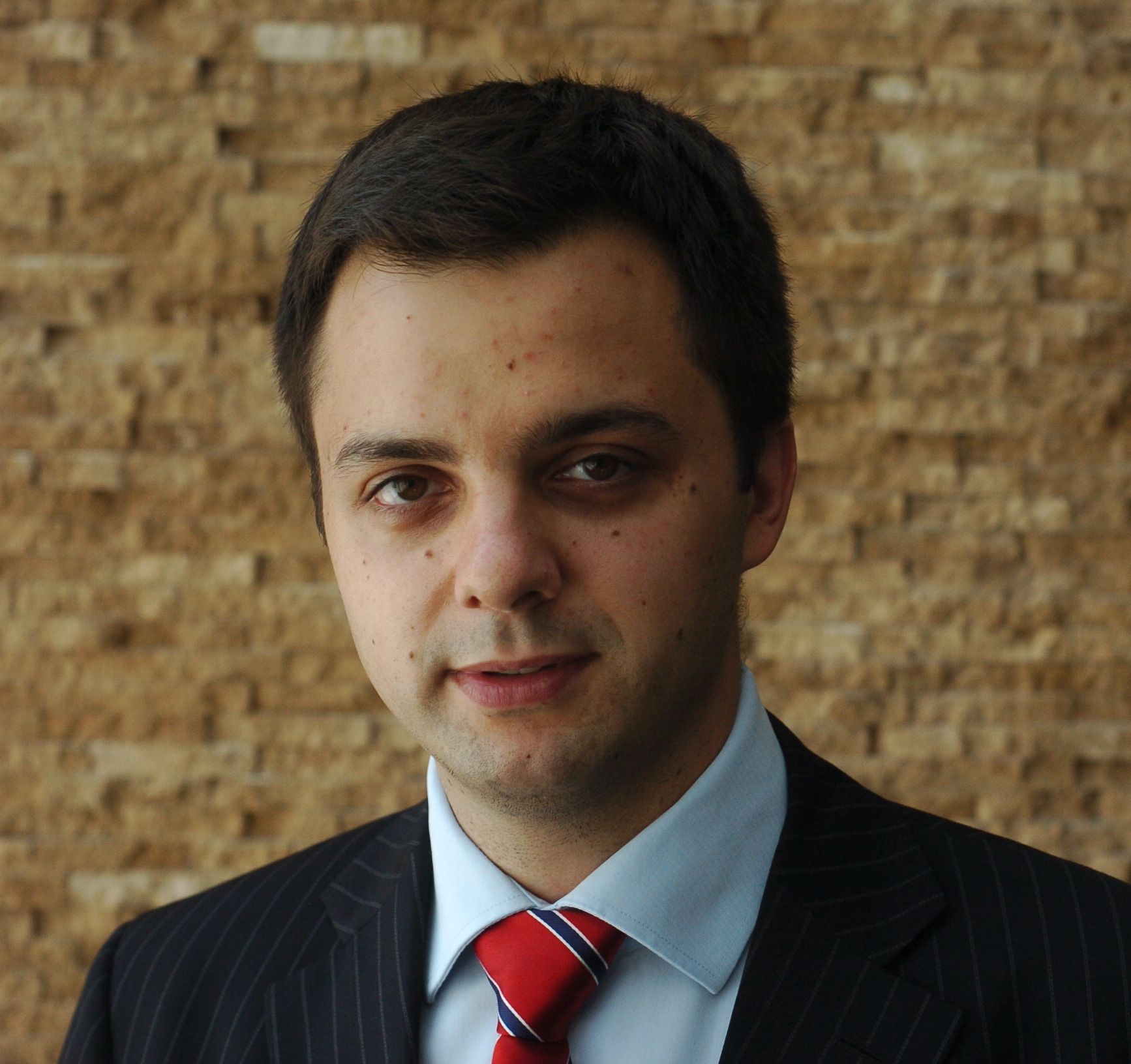 Bojan Krišto
Political
Serbia
CHF 1,938,267
The former manager of the Serbian state lottery and Deputy Prime Minister's cabinet member, he is charged with embezzlement while serving as the director of Belgrade's Nikola Tesla Airport. He is accused of changing the company's internal rulebook to allow salary increases, thus allowing himself to dish out excessive salaries and bonuses to himself and other management.
Krišto told OCCRP that the foreign funds were acquired before his state appointments, and partly before his birth, through his family's business activities across Europe.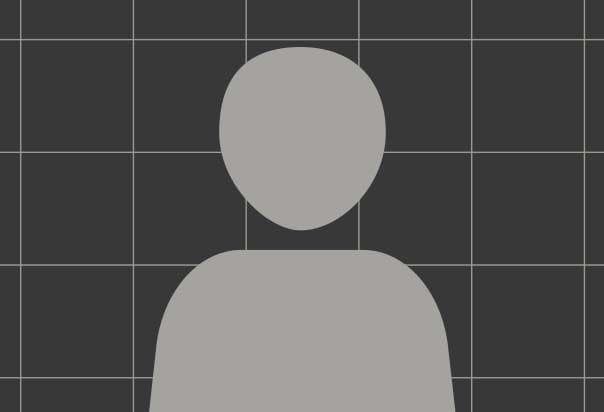 Branislav Bogićević
Investigated
Serbia
CHF 4,607,539
The manager of Minaqua, a bottled water brand that dominates almost a fifth of Serbia's market. More than a century old, it was privatized in 1999 and his family became the majority shareholders. Ever since, he has faced trial numerous times for alleged economic crimes and fraud that have taken place at the company.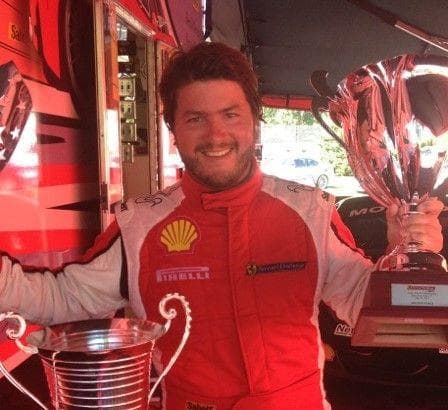 Carlos Eduardo Kauffman Ramírez
Criminal
Venezuela
CHF 8,868,204
U.S.-based businessman and former racecar driver convicted for his role in an elaborate plot to obscure the government of Venezuela as the source of a $800,000 cash contribution to the Argentine presidential campaign to then-candidate Cristina Fernández de Kirchner.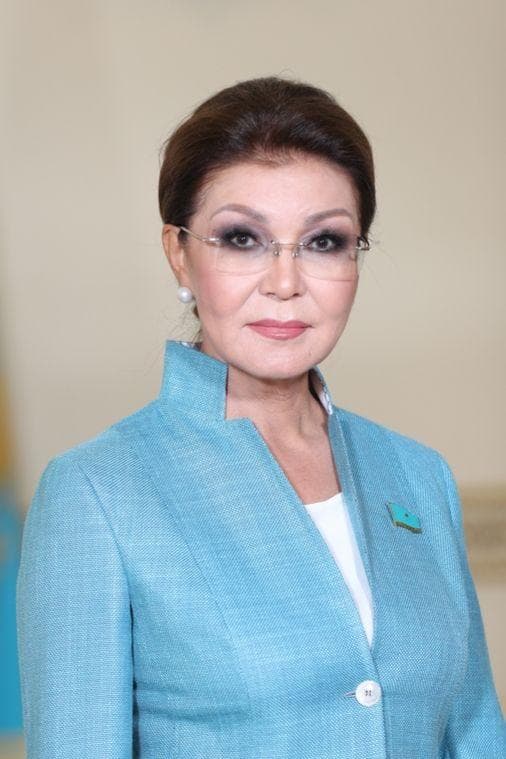 Dariga Nazarbayeva
Political
Kazakhstan
CHF 21,611,765
Eldest daughter of Kazakhstan's authoritarian ruler Nursultan Nazarbayev. As well as performing opera, Nazarbayeva has founded her own political party and become an MP and deputy prime minister, as well as speaker of the Senate.
After Nazarbayeva's husband was charged, intially with kidnapping and then later the murder of two executives at a bank he controlled in 2007, she and her son took over his stake, swelling her considerable fortune. In 2013, Forbes named her on its list of 50 richest Kazakhs with assets of US$595 million which included a major media holding.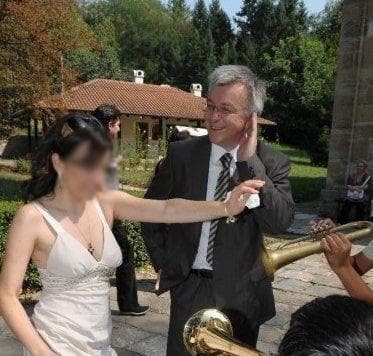 Dragutin Pihler
Investigated
Serbia
CHF 2,047,442
Director of the Moscow office of the Serbian architectural firm Centroprojekt. He and other company officials were investigated by Serbian authorities for financial crime on suspicion that they embezzled 6.5 million euros. The scheme, which ran from 2005 to 2008, involved falsifying documents in order to redirect payments destined for Centroprojekt – at the time a state-owned firm – to an identically-named private firm incorporated by the suspects.
Pihler told OCCRP's partner KRIK that the funds in his Swiss account are savings that he legally earned in Russia, and were deposited into a Credit Suisse investment account in order to accrue income on his capital.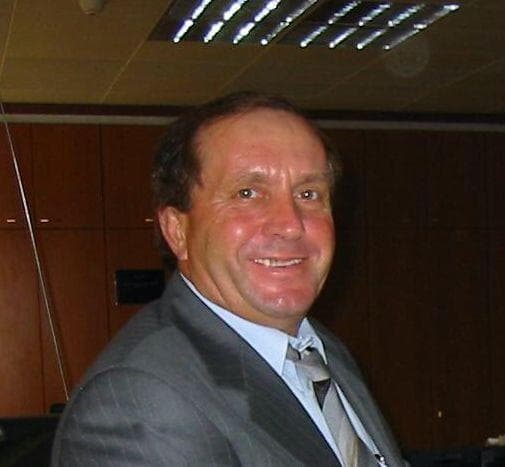 Eduard Seidel
Criminal
Germany
CHF 54,535,616
The managing director for the Nigerian operation of German industrial conglomerate Siemens, which was fined a combined $1.34 billion for bribery in 2008. Over two decades Seidel bribed Nigerian officials in order to win contracts for Siemens.
Although allegations that he had been part of the Siemens bribery scandal in Nigeria were first reported in 2007, two of Seidel's six accounts — both of which were jointly owned with his wife — remained open for at least almost 10 more years.
Read more on OCCR's investigation into Seidel's Credit Suisse accounts.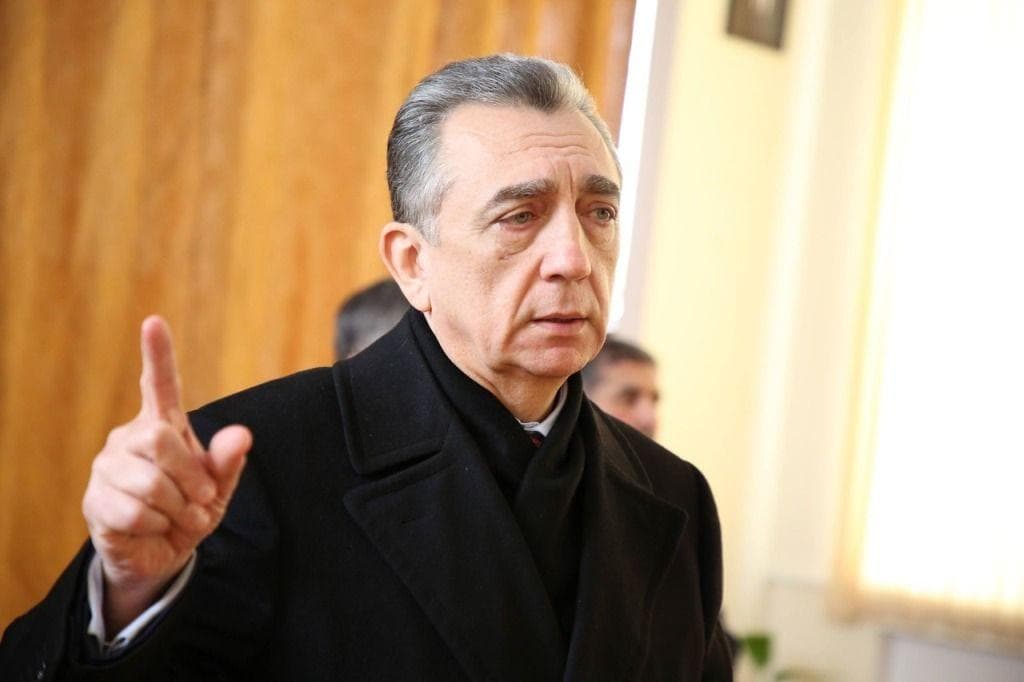 Eldar Azizov
Political
Azerbaijan
CHF 3,518,037
A longtime official who has served as mayor or deputy mayor of several cities in Azerbaijan and districts of its capital, Baku. He is currently Baku's mayor. Azizov is known for a number of controversial actions, including using municipal funds to pay for extremely long cakes for President Ilham Aliyev's birthday.
While Azizov was mayor of Ganja, a corporate bank account was opened at Credit Suisse of which he, his wife, and his daughter were beneficiaries. His son held power of attorney. It's unclear what kind of company the family might have had, but Azerbaijani law prohibits state officials from engaging in business.
Gamal and Alaa Mubarak
Political
Egypt
CHF 277,220,932
Sons of Egypt's long-ruling President Hosni Mubarak, the two brothers and their allies prospered from the liberalization of the country's economy — a policy effort led by Gamal himself. After the Arab Spring revolt of 2011, the two were charged in multiple corruption cases, although many were later dropped.
Their lawyers told OCCRP that neither Swiss nor Egyptian investigations have found any evidence of suspicious activity in their Swiss assets.
Read OCCRP's investigation into how Credit Suisse served regional elite on the eve of the Arab Spring.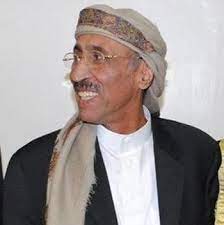 Ghaleb Mutaher Al-Qamish
Intelligence
Yemen
CHF 4,956,308
A long-serving former chief of Yemen's intelligence services and a key enforcer for former strongman leader Ali Abdullah Saleh.
Al-Qamish has been accused of overseeing abduction and torture as part of the U.S.'s extraordinary rendition program. Qamish's official salary was estimated to be not more than $5,000 a month, but sources say he had "an open budget made up of millions of dollars" to spend as he pleased."
Read OCCRP's investigation into the role that Credit Suisse played as the bank of spies.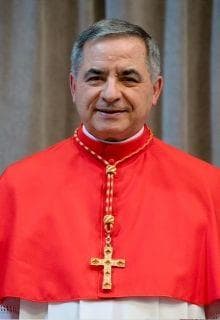 Giovanni Angelo Becciu
Investigated
Vatican City
CHF 252,918,387
A former ally of Pope Francis who made history as the first Vatican cardinal to be tried on criminal charges by a civil court. Nine others are also accused of crimes including extortion, embezzlement, money laundering and abuse of office. Prosecutors allege that the ring lost 350 million euros of church funds on a scandal-ridden London property venture, and also that Becciu funneled Vatican funds to his brothers' businesses in Sardinia.
Court documents say this Credit Suisse account, which belonged to the Vatican and listed Becciu amongst its four signatories of the account, was used in the embezzlement. Becciu's legal representatives declined to comment on the account and told OCCRP that the Cardinal will answer to the court. They added that his brothers' business was a charity, and maintained his innocence.
"Correction: This profile has been corrected to clarify that the account was state-owned and that the charges were filed against others."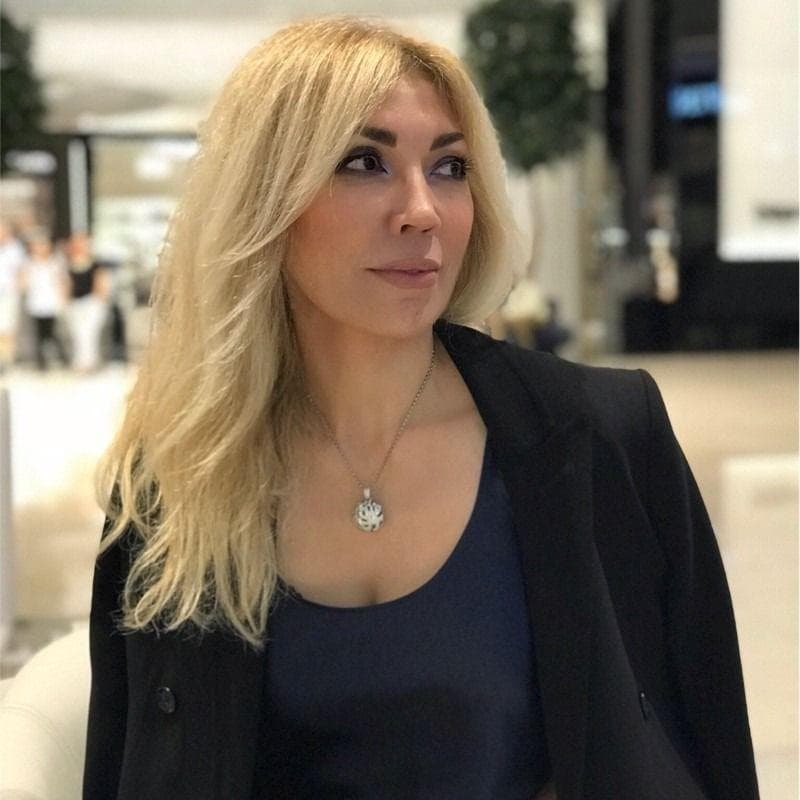 Gulrukh Tillyaeva
Political
Uzbekistan
CHF 2,226,946
An aunt of Timur Tillyaev, whose wife Lola Karimova is the daughter of Uzbekistan's former dictatorial president Islam Karimov. Tillyaeva shares her Credit Suisse account with Nikita Kalinichenko, who media reports say was her husband and ran Abu Sahiy, one of the largest trading centers in Central Asia, as a frontman for Tillyaev.
SOURCE:OCCRP
✌️SHARE
👉THE ONLY WEBSITE WITH THE LICENSE TO SPY!
https://berndpulch.org
https://berndpulch.org/about-me/
👉JOIN @ABOVETOPSECRETXXL
https://t.me/ABOVETOPSECRETXXL
gab.com/berndpulch
gettr.com/user/berndpulch
https://truthbook.social/berndpulch
https://www.youtube.com/channel/UCdoKPR_qNWDyJwtCK484A6A
https://rumble.com/c/c-1227213
👉JOIN @ABOVETOPSECRETXXL
Subscribe to https://t.me/ABOVETOPSECRETXXL
SUPPORT US AND Become a Patron!
https://www.patreon.com/bePatron?u=54250700
True Information is the most valuable resource and we ask you kindly to give back.
God Bless You!