SUPPORT US AND Become a Patron!
True Information is the most valuable resource and we ask you kindly to give back.
THE ONLY WEBSITE WITH THE LICENSE TO SPY!
🚨 FOLLOW US ON TELEGRAM & GAB FOR EVEN MORE ABOVE TOP SECRET INFOS & DOCUMENTS
https://t.me/ABOVETOPSECRETXXL
https://gettr.com/user/berndpulch
https://truthbook.social/berndpulch
https://www.bitchute.com/channel/R55w1IXstR3h/
https://www.youtube.com/channel/UCdoKPR_qNWDyJwtCK484A6A
The wife of an aristocrat who flew in Jeffrey Epstein's "Lolita Express" private jet more than 30 times has stepped down from her role with the National Society for the Prevention of Cruelty to Children.
Clare Hazell raised thousands of pounds for the charity by hosting an annual classic car show at her family's sprawling Elveden estate in Norfolk.
It was revealed that the interior designer – who became Countess of Iveagh in 2001 when she married Edward Guinness, 4th Earl of Iveagh and a member of the brewing dynasty – had repeatedly traveled with serial pedophile Epstein on his private jet.
Flight logs showed she had taken 32 flights between 1998 and 2000, including trips to his homes in New York, Florida, the Caribbean and New Mexico.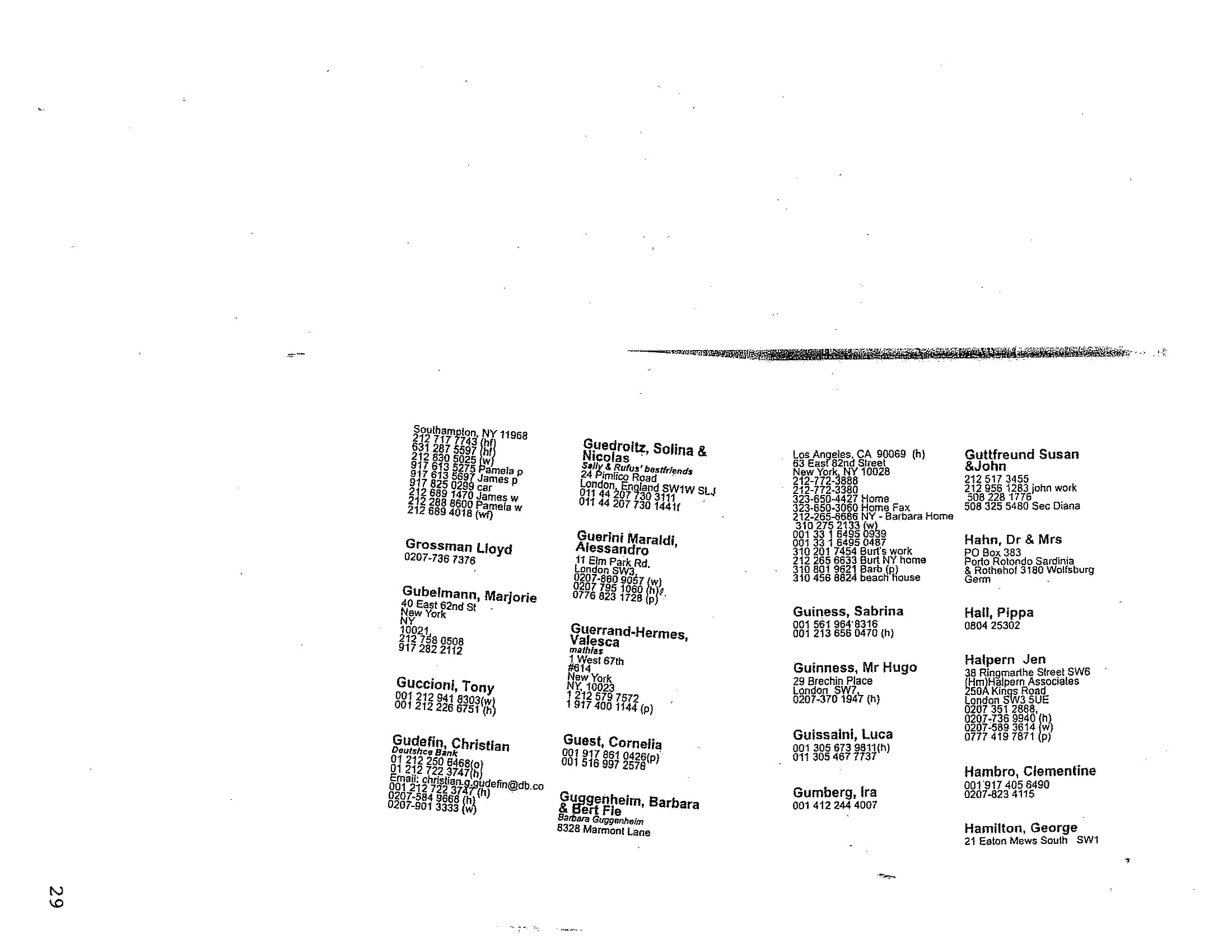 THIS IS AN EXCERPT – YOU CAN DOWNLOAD THIS INFO IN FULL LENGTH UNREDACTED, OUR FULL VIDEOS, OUR FULL DOCUMENT AND MUCH MORE FOR FREE AT OUR TELEGRAM CHANNEL
https://t.me/ABOVETOPSECRETXXL