Become a Patron!
True Information is the most valuable resource and we ask you to give back.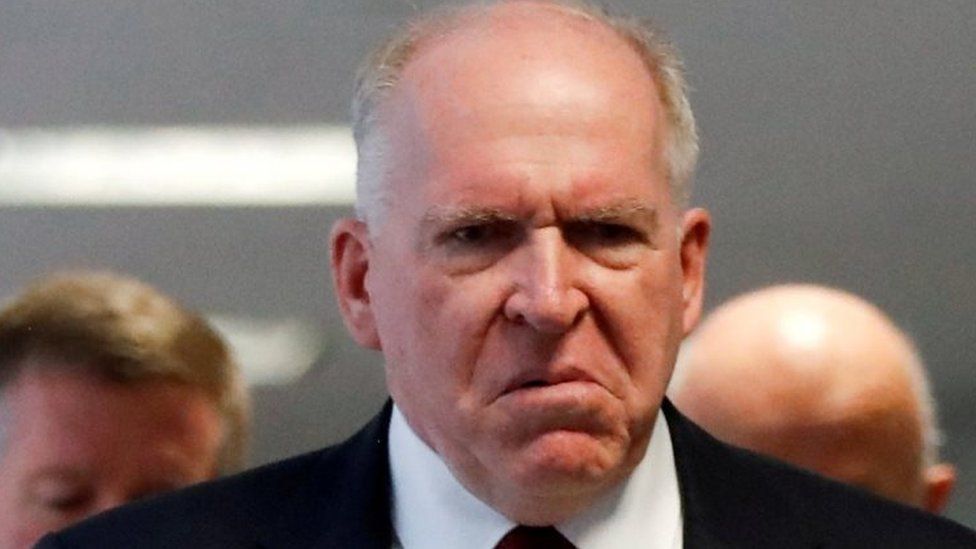 CIA Director John Brennan
John Owen Brennan (born September 22, 1955)[1][2] is a former American intelligence officer who served as the Director of the Central Intelligence Agency (CIA) from March 2013 to January 2017. He served as chief counterterrorism advisor to U.S. President Barack Obama, with the title Deputy National Security Advisor for Homeland Security and Counterterrorism, and Assistant to the President.[1][3][4] Previously, he advised Obama on foreign policy and intelligence issues during the 2008 election campaign and presidential transition.[5]
Brennan withdrew his name from consideration for Director of the Central Intelligence Agency (CIA) during the first Obama administration over concerns about his support for torture, after defending on TV the transferring of terror suspects to countries where they might be tortured while serving under President George W. Bush.[3][6] Instead, Brennan was appointed Deputy National Security Advisor, a position which did not require Senate confirmation.[3][6][7]
Brennan's 25 years with the CIA included work as a Near East and South Asia analyst, as station chief in Saudi Arabia, and as director of the National Counterterrorism Center.[3][6][8] After leaving government service in 2005, Brennan became CEO of The Analysis Corporation, a security consulting business, and served as chairman of the Intelligence and National Security Alliance, an association of intelligence professionals.[9]
Brennan served in the White House as Assistant to the President for Homeland Security between 2009 and 2013. Obama nominated Brennan as his next director of the CIA on January 7, 2013.[10][11] The ACLU called for the Senate not to proceed with the appointment until they confirmed that "all of his conduct was within the law" at the CIA and White House.[12] Brennan was approved by the Senate Intelligence Committee on March 5, 2013, to succeed David Petraeus as the Director of the CIA by a vote of 12 to 3.[13]
On August 15, 2018, President Donald Trump announced that he had revoked Brennan's security clearance, although the White House reportedly did not follow through with the revocation process.[14] Brennan had harshly criticized Trump several times since his election and responded to the revocation by stating "My principles are worth far more than clearances. I will not relent."[15][16][17]
Brennan serves as a senior national security and intelligence analyst for NBC News and MSNBC. His inaugural appearance was on Meet the Press with Chuck Todd on Sunday, February 4, 2018.[18]
https://en.wikipedia.org/wiki/John_Brennan_(CIA_officer)