Become a Patron!
True Information is the most valuable resource and we ask you to give back
Der Autor Jürgen Meyer analysiert: "In Moskau lernt Angela Merkel auch Ulrich Merkel kennen, den sie 1977 heiratet und bis 1981 zusammenlebt. Demnach muss sie 1977 und auch 1981 als privilegierter Reisekader in der Sowjetunion und Prag gewesen sein. Gleichzeitig 1978 unterzeichnete ihr späterer Freund Michael Schindhelm eine Verpflichtungserklärung als Mitarbeiter der Stasi der DDR bzw. des Ministeriums für Staatssicherheit im Rahmen eines Studienaufenthaltes im russischen Woronesh.
The author Jürgen Meyer analyzes: "In Moscow, Angela Merkel also met Ulrich Merkel, whom she married in 1977 and lived together until 1981. According to this, she must have been a privileged travel cadre in the Soviet Union and Prague in 1977 and 1981 as well. Later friend Michael Schindhelm made a declaration of commitment as an employee of the Stasi of the GDR and the Ministry for State Security as part of a study visit to Woronesh, Russia.
Die gleiche Verpflichtungserklärung wurde im gleichen Jahr 1978 auch Angela Merkel zur Unterschrift vorgelegt ( ?* ) und sie sollte als Eintrittskarte für das Studium am Eliteinstitut der DDR in Berlin Adlershof und für die Zulassung zur Promotion dort wohl dienen. Angela Merkel hatte mit noch einem weiteren überführten Stasi IM engen Kontakt in Studienzeiten. Frank Schneider stellte sie als neuen Freund sogar zu Hause ihren Eltern vor, die tief in die DDR Machtstrukturen verwickelt waren. Theoretisch muss sie von seiner Stasi IM Tätigkeit nichts gewusst haben.
The same declaration of commitment was presented to Angela Merkel for signature in the same year 1978 (? *) And it was supposed to serve as an entrance ticket for studying at the elite institute of the GDR in Berlin Adlershof and for admission to doctoral studies there. Angela Merkel had close contact with another convicted Stasi IM while studying. Frank Schneider even introduced her as a new friend at home to her parents, who were deeply involved in the GDR power structures. In theory, she must have known nothing about his Stasi IM activity.
Aber in ihrer Funktion als FDJ-Leitungskader an der Elite-Akademie der DDR ist das wenig wahrscheinlich und auch die herausragende Position von Horst Kasner als DDR Spitzenfunktionär für die DDR Kirche mit guten Kontakten zur SED-Nomenklatura macht das wenig wahrscheinlich. Vorher hatte sie 1973 in Leipzig an der Karl-Marx-Universität studiert. Auch Michael Schindhelm hatte immer bestritten eben diese Verpflichtungserklärung für das MfS unterschrieben zu haben und er wurde doch überführt. Er könnte auch der Grund dafür gewesen sein, dass sie sich von Ulrich Merkel 1981 trennte und ebenfalls nach einer Reise in die Sowjetunion mit Schindhelm und einem Sohn von Havemann zusammen am Eliteinstitut in einem Büro als DDR Top-Elite-Wissenschaftlerin arbeitete und eine intime Freundschaft mit Michael Schindhelm einging. 1980 entstand jedenfalls das Foto, dass sie als Stasispitzel am Anwesen der Familie Havemann in Berlin Grünheide entlarven könnte und was sie absolut nicht freigeben will.
But in her function as the FDJ leadership cadre at the GDR's elite academy, that is unlikely, and it is also unlikely that Horst Kasner's outstanding position as a top GDR functionary for the GDR church with good contacts to the SED nomenclature. Before that, she had studied at the Karl Marx University in Leipzig in 1973. Michael Schindhelm had also always denied having signed this declaration of commitment for the MfS and he was convicted. He could also have been the reason that she separated from Ulrich Merkel in 1981 and also after a trip to the Soviet Union with Schindhelm and a son of Havemann worked together at the elite institute in an office as a GDR top elite scientist and one In any case, the photo was taken in 1980 that she could expose as a stasis spy at the Havemann family's estate in Berlin Grünheide and what she absolutely does not want to release (see picture above).
Die grösste Aktion in der Geschichte der Stasi der DDR war die dauernde Observation des kritischen deutschen Kommunisten Robert Havemann, der auch im Westen Bücher publizierte und ein Westgeldkonto unterhalten hat, was nach DDR-Recht verboten war.
Die Observation der Stasi fand in den Jahren 1979 bis zum Tode von Havemann 1982 ihren Höhepunkt und hatte bizarre Züge angenommen. Auf dem Wassergrundstück von Robert Havemann in Grünheide bei Berlin wurde er sogar unter Hausarrest gestellt und sein Grundstück wurde hermetisch abgeriegelt. Er erhielt sogar Isolationshaft und der Besuchszugang zu Havemann wurde von der Polizei und der Stasi kontrolliert. Nachbargrundstücke wurden von der Stasi aufgekauft. Polizeiautos wurden am Ausgang der abgeriegelten Sackgasse postiert und Bootsfahrten wurden von der Wasserseite von der Polizei mit Booten begleitet.
Selbst eine Holzhütte auf dem Grundstück hat Frau Katja Havemann nach der Scheidung an einen Stasi IM verkauft. Selbst das Zugangsrecht und Wegerechte wurden angetastet und Havemann deswegen mit Prozessen überzogen. Jugendliche im Alter von Angela Merkel haben die Stasi-Observation am Grundstück rund um die Uhr übernommen. Zeitweise wurden bis zu 200 Stasi-Agenten auf das Grundstück angesetzt und ausser Hausarrest hatte Havemann seit 1976 mit einem gekappten Telefonanschluss zu leben. Die Überwachung kostete der Regierung insgesamt 740 000 DDR Mark.
Da das Urteil den Ausgang und Besuchszugang nicht regelte, übernahm das die Stasi in Eigen-Initiative selber. Die Stasi liess nur ausgewählte Leute passieren, die das Grundstück betreten durften, wozu beispielsweise auch der Pfarrer Meinel gehörte. In der WDR Redaktion plante man den Bericht "Im Auge der Macht-die Bilder der Stasi" und wollte über die Stasiarbeit recherchieren. Die WDR-Redakteure stießen dabei auf ein Foto, dass eine junge Frau, die sich um 1980 in dieser Zeit dem Grundstück der Familie Havemann in Grünheide bei Berlin näherte:
Auf dem Pass-Foto war ANGELA MERKEL zu sehen, die sich dem Grundstück Havemann in der Zeit der Observation und der Isolation von Havemann näherte(siehe Bild oben).
Näherte sich da einer der 200 Stasi IM's dem Grundstück Havemann oder war das Zufall? Angela Merkel war zu dieser Zeit als Studentin oder Doktorantin an dem Zentralinstitut für Physikalische Chemie an der Akademie der Wissenschaften der DDR tätig und war da FDJ Leitungssekretärin (Vorsitzende) an der Akademie der Wissenschaften der DDR und in dieser Zeit besonders linientreu und staatstreu.
The biggest action in the history of the Stasi in the GDR was the constant observation of the critical German communist Robert Havemann, who also published books in the West and maintained a West Bank account, which was forbidden under GDR law.
The observation of the Stasi reached its climax in the years 1979 until Havemann's death in 1982 and had taken on bizarre features. He was even placed under house arrest on his water property in Grünheide near Berlin and his property was hermetically sealed off. He was even given solitary confinement and the access to Havemann was controlled by the police and the Stasi. Neighboring properties were bought by the Stasi. Police cars were posted at the exit of the sealed off cul-de-sac and boat trips from the waterfront were accompanied by the police in boats.
Ms. Katja Havemann even sold a wooden hut on the property to a Stasi IM after the divorce. Even the right of access and rights of way were touched and Havemann was therefore overburdened with lawsuits. Youngsters aged Angela Merkel took over the Stasi observation on the property around the clock.
At times, up to 200 Stasi agents were assigned to the property; and apart from house arrest, Havemann had been with him since 1976 to live with a disconnected telephone line. The surveillance cost the government a total of 740,000 GDR marks.
Since the judgment did not regulate the exit and access to visitors, the Stasi took over this on its own initiative. The Stasi only allowed selected people to pass who were allowed to enter the property, including, for example, the Pastor Meinel; The WDR editorial team planned the report "In the eye of power-the Stasi images " and wanted to research the work of the Stasi. The WDR editors came across a photo of a young woman who approached the Havemann family's property in Grünheide near Berlin around 1980:
The passport photo showed & nbsp; ANGELA MERKEL & nbsp; who was approaching the Havemann property during the observation and isolation of Havemann (see photo above).

Did one of the 200 Stasi IMs approach the Havemann property or was it a coincidence? At that time Angela Merkel was working as a student or doctoral candidate at the Central Institute for Physical Chemistry at the Academy of Sciences of the GDR and was FDJ management secretary (chairwoman) at the Academy of Sciences of the GDR and during this time particularly loyal to the line and loyal to the state.

Ihr Büro teilte sie zeitweise mit einem Sohn Havemanns, dessen Familie zerrissen war und dessen Mutter sich auch von Havemannn scheiden liess. Ein weiterer Sohn lebte im Westen und kritisierte den Vater in einem Spiegelinterview als nicht wirklichen Kommunisten mit Profilierungssucht.
Frau Havemann wurde auch gegen Herrn Havemann aufgehetzt und dieser zweite Sohn von Havemann könnte auch in Opposition zum Vater gestanden haben. Angela Merkel sagte später gegenüber dem Biografen Langguth, dass sie keinen besonderen Kontakt zu Havemann jr gehabt habe und sie die Ansichten des "Dritten Weges zwischen Kommunismus und Kapitalismus" nie geteilt habe.
Am 31. Januar 1978 plante das MfS einen neuen Operativplan gegen Havemann in Grünheide und rekrutierte weitere IMs für die Stasi um die Zersetzungsarbeit fortzusetzen.
Ein "IM Chef" und ein "IM Alexander Reinhardt" wurden in der Folgezeit auf Havemann angesetzt und sie sollten die Zersetzungsarbeit intensivieren.Man entzog Havemann auch noch die Fahrerlaubnis aus "gesundheitlichen Gründen". Gregor Gysi verteidigte Havemann in einem weiteren Prozess wegen des Westgeldkontos vor dem Kreisgericht Fürstenwalde.
1979 gab es im Mai ein totales Verbot des Besuchempfanges für Havemann. Das vom WDR gefundene Merkel-Bild durfte nicht gesendet werden, weil Angela Merkel die Ausstrahlung des Fotos im WDR Film untersagt hatte. Die Doku des WDR gibt es hier: http://www.lernzeit.de/sendung.phtml?detail=612797 Der entsprechende Vorabbericht des Spiegels befindet sich hier: http://www.spiegel.de/spiegel/vorab/0,1518,377389,00.html
Angela Merkel war also wohl für die Stasi tätig und hat wohl u.a. an der Observation des Regimekritikers Havemann mitgearbeitet.
Wohl hauptsächlich indem sie sich an einen Sohn Havemanns "andiente".
She temporarily shared her office with a son of Havemann, whose family was torn apart and whose mother also divorced Havemannn. Another son lived in the West and criticized the father in a mirror interview as not real communist with a high profile.
Mrs. Havemann was also incited against Mr. Havemann & nbsp; and this second son of Havemann could also have stood in opposition to the father. Angela Merkel later told the biographer Langguth that she had no special contact with Havemann Jr. and that she had never shared the views of the " Third Way between Communism and Capitalism ".

On January 31, 1978, the MfS planned a new operational plan against Havemann in Grünheide and recruited additional IMs for the Stasi to continue the disintegration work.
A " IM boss " and a " IM Alexander Reinhardt " were subsequently assigned to Havemann and they were supposed to intensify the dismantling work. Havemann's driving license was also withdrawn for "health reasons". Gregor Gysi defended Havemann in a further process because of the western money account before the Fürstenwalde district court.
In May 1979 there was a total ban on receiving visitors for Havemann. The alleged Merkel picture found by the WDR was not allowed to be broadcast because Angela Merkel had forbidden the broadcast of the photo in the WDR film.
The WDR documentation is available here: & nbsp; http://www.lernzeit.de/sendung.phtml?detail= 612797 & nbsp;
The corresponding preliminary report of the mirror can be found here: & nbsp; & nbsp; http://www.spiegel.de/spiegel/vorab/0,1518,377389,00.html Angela Merkel was probably working for the Stasi and worked among other things on the observation of the regime critic Havemann.
Probably mainly by "serving" a son of Havemann.
Merkels Vater Horst Kasner hatte auch Kontakte zu DDR Kirchenkreisen und Funktionärskreisen, die sich als Scharnier zwischen Kirche und DDR Staat gesehen hatten und oftmals Stasikontakte hatten oder unter Stasi Verdacht geraten waren. Zudem bildete er sogar DDR-Vikare der Kirche im Sinne der Ideologie der "Kirche im Sozialismus" im Waldhof aus. So hatte Herr Kasner Kontakte mit dem Anwalt Wolfgang Schnur, der Stasi IM war und mit Clemence de Maiziere, der ebenfalls Stasi IM gewesen sein soll.
Aber auch zu Manfred Stolpe (Stasiverdacht) und Klaus Gysi, dem Vater von Gregor Gysi, der Minister für Kirchenfrage in der DDR gewesen war. In Wendezeiten wurde Angela Merkel ausgerechnet vom DDR-CDU-Ministerpräsidenten Lothar de Maiziere (IM Czerny) als stellvertretende Regierungssprecherin ins Kabinett geholt. Vorher hatte sie sich in Wendezeiten ausgerechnet dem "Demokratischen Aufbruch" angeschlossen, dessen Vorsitzender Stasi IM gewesen war und Wolfgang Schnur hiess. Auch er war DDR Anwalt im Dunstkreis der DDR-Kirche. Angela Merkel wurde ausgerechnet in dieser Organisation Mitglied. Nachdem Lothar de Maiziere als DDR Ministerpräsident enttarnt worden war und auch Helmut Kohl vor der Wahl davon Kenntnis gehabt haben soll, hat er trotzdem die Wahl des DDR Ministerpräsidenten nicht verhindert und de Maiziere noch gestützt. Helmut Kohl holt ausgerechnet Angela Merkel aus dem Umfeld von de Maiziere ins Kabinett und macht sie zur Bundesministerin.
Wie war das noch einmal mit dem DDR Agenten Guillaume (Foto links), der angeblich der DDR den Rücken gekehrt hatte und sich dann bis zum Kofferträger von Willy Brandt ins Kanzleramt der BRD vorgearbeitet hatte ?
Es gab übrigens auch eine definitive Anwerbung der Frau Angela Merkel für die Stasi zum Zwecke der Arbeit für die Stasi. Angeblich soll sie nicht angebissen haben. Wenn man das Bild der Angela Merkel am ghettoisierten Anwesen bei der Familie Havemann in Grünheide bei Berlin aus dem Jahr um 1980 zum Massstab nimmt, erscheint diese Version wenig glaubwürdig.
Welt am Sonntag : http://www.wams.de/data/2005/06/19/734033.html zwischenzeitlich gelöscht
WSW schreibt: http://www.wsws.org/de/2005/jun2005/mer1-j23.shtml
Die Karriere der Angela Merkel
Merkel's father & nbsp; Horst Kasner & nbsp; also had contacts to GDR church circles and functionaries who saw themselves as a hinge between the church and the GDR state and often had Stasi contacts or were suspected of being Stasi. In addition, he even trained GDR church vicars in line with the ideology of the "Church in Socialism" in the Waldhof. Mr. Kasner had contacts with the lawyer Wolfgang Schnur, who was a Stasi IM and with Clemence de Maiziere, who is also said to have been a Stasi IM

But also to & nbsp; Manfred Stolpe & nbsp; (Stasi suspicion) and & nbsp; Klaus Gysi , the father of Gregor Gysi, who was Minister for Church Affairs in the GDR. In times of transition, Angela Merkel was brought into the cabinet as deputy government spokeswoman by the GDR CDU Prime Minister & nbsp; Lothar de Maiziere (IM Czerny) & nbsp; Before that, she had joined the " Democratic Awakening ", of all things, at the time of the turnaround, whose chairman was Stasi IM and was called Wolfgang Schnur. He was also a GDR lawyer in the orbit of the GDR church. Angela Merkel became a member of this very organization. After Lothar de Maiziere was exposed as GDR Prime Minister and Helmut Kohl is said to have known about it before the election, he still did not prevent the election of the GDR Prime Minister and still supported de Maiziere. Helmut Kohl brings Angela Merkel from de Maiziere's environment into the cabinet and makes her Federal Minister.
How was that again with the GDR agent Guillaume, who allegedly had turned his back on the GDR and then worked up to Willy Brandt's porter had worked in the Chancellery of the FRG?
Incidentally, there was also a definitive recruitment of Ms. Angela Merkel for the Stasi for the purpose of working for the Stasi. Allegedly, she shouldn't have bitten. If one takes the picture of Angela Merkel on the ghettoized property of the Havemann family in Grünheide near Berlin from around 1980 as a hint, this version does not seem very credible.
Welt am Sonntag: http://www.wams.de/data/2005/06/ 19 / 734033.html (deleted meanwhile)
Angela Merkel's two worlds: http: //www.wsws.org/de/2005/jun2005/mer1-j23.shtml
Der IM Bachmann (auf Havemann angesetzt) berichtet über Merkel
Der Stasi IM Bachmann hebt die positive Grundhaltung von Merkel bezüglich des Marxismus-Leninismus hervor. Angela Kasner/Merkel machte in der EOS Hermann Matern in der Uckermark/DDR das Abitur und organisierte dort schon als führendes FDJ Leitungskader der Schule die feierliche Abschlussveranstaltung für Abi-turienten. In der Aula ging sie ans Rednerpult und rief zur Solidarität und Geldspenden mit der marxistisch-leninistischen Frelimo Befreiungsbewegung in Mosambik auf, die einen Bürgerkrieg führte und für eine kommunistische Umgestaltung des südafrikanischen Landes kämpfte.
Sie sammelte Geld für Waffen und Material für den bewaffneten Kampf der Frelimorebellen im Kampf gegen US Imperialismus, südafrikanische Apartheidspolitik und Rassismus im südlichen Afrika. Auch der ANC und die ZANU Simbabwes sowie die Marxistenrebellen Angolas waren Verbündete in diesem Krieg gegen Imperialismus und westliche Dominanz in Afrika. Als FDJ Kader koordinierte sie diese Benefizaktion für den "gerechten Widerstandskampf der Frelimorebellen gegen Imperialismus und Neokolonialismus".
Langguth beschreibt in seiner Merkel Biographie, dass Horst Kasner eng mit dem Stasiinformant Clemence de Maiziere zusammengearbeitet hatte.
Sie formten gemeinsam die eigentlich antimarxistische DDR Kirche zu einer Kirche im Sozialismus um.
The Stasi IM Bachmann emphasizes Merkel's positive attitude towards Marxism-Leninism. & nbsp; Angela Kasner / Merkel graduated from EOS Hermann Matern in the Uckermark / GDR and already organized it there as the leading FDJ management cadre of the school, the festive closing event for high school graduates. In the auditorium she went to the lectern and called for solidarity and donations with the Marxist-Leninist Frelimo liberation movement in Mozambique, which led a civil war and fought for a communist transformation of the South African country.
She raised money for weapons and material for the & nbsp; armed & nbsp; fight of the Frelimo rebels in the fight against US imperialism, & nbsp; South African apartheid politics and racism in southern Africa. The ANC and the ZANU of Zimbabwe as well as the Marxist rebels of Angola were allies in this war against imperialism and western dominance in Africa. As an FDJ cadre she coordinated this charity campaign for the "just resistance struggle of the Frelimo rebels against imperialism and neocolonialism".

Langguth describes in his Merkel biography that Horst Kasner had worked closely with the Stasi informant Clemence de Maiziere.
Together they transformed the actually anti-Marxist GDR church into a church under socialism.
Ausgerechnet der Sohn von Clemence de Maiziere, der ebenfalls als IM Czerny unter Stasiverdacht geraten ist, hievte Angela Merkel an die Macht und holte sie als Pressesprecherin als DDR Ministerpräsident von Kohls Gnaden ins Kabinett.
Warum holte Lothar de Maiziere ausgerechnet Angela Merkel als Regierungssprecherin ins Kabinett ? Das enge Verhältnis geht weiter: Als Bundeskanzlerin der Bundesrepublik holt sie ausgerechnet Thomas de Maiziere in die Bundesregierung? Aber warum? Weiss der de Maiziere Clan trotz Enttarnung zuviel? Hat Merkel den Maizieres was zu verdanken ? Der Posten, den Thomas de Maiziere bekommen hatte, war eigentlich für die bayrische CSU vorgesehen.
Thomas de Maiziere wurde Kanzleramtsminister ……bei Angela Merkel und damit ihre rechte Hand und er war auch für die GEHEIMDIENSTE wie Verfassungsschutz, BND, übernomene Stasiagenten u.a. zuständig.
Na was für ein Zufall. Der Büropartner von Angela Merkel war von 1984-86 an der Akademie der Wissenschaften der DDR im Elitezentrum in Berlin Adlershof Michael Schindhelm, der 1978 in Woronesh (Sowjetunion) studiert hatte und, wie erst später bekannt wurde, eine Verpflichtungserklärung fürs Ministerium der Staatssicherheit der DDR unterschrieben.
Im Nachhinein versucht er sich als Opfer darzustellen und er wurde inzwischen Theaterindentant in Basel. Er unterschrieb 1984 in Woronesh und wurde zur Belohnung an die Akademie der Wissenschaften der DDR in das Büro von Angela Merkel versetzt, die von 1978 bis 1990 hier bis zuletzt arbeitete.
Auch Angela Merkel hatte 1978 eine Verpflichtungserklärung des Ministeriums für Staatssicherheit der DDR als Vorbedingung für die Arbeit am DDR-Eliteinstitut erhalten.
Es ist nicht sehr glaubhaft, dass sie die Arbeit ablehnt und trotzdem gleich in der Akademie der Wissenschaften der DDR befördert wurde.
Zeitgleich wurde sie nämlich auch Mitglied der FDJ Kreisleitung und an der Akademie sogar Vorsitzende (Sekretärin) der FDJ Leitung am Elite-Institut der DDR. An der Akademie hat also auch Michael Schindhelm gearbeitet, der definitiv auch am gleichen Institut in der gleichen Hierarchiestufe wie Merkel Stasi IM gewesen war.
Es ist sehr unwahrscheinlich, dass Angela Merkel zur Elitewissenschaftlerin ausgebildet wurde und am Elite Institut der DDR FDJ-Chefin und Leiterin der FDJ wurde, die für Agitation und Propaganda zuständig war, aber gleichzeitig die ihr unterbreitete Stasiverpflichtungserklärung nicht unterzeichnet haben will.
Umgekehrt könnte man fast vermuten, dass die Stasi Tätigkeit eine Vorbedingung für die Arbeit am DDR Eliteinstitut war.
Angela Merkel steht nicht zu ihrer DDR Vergangenheit. Wenn Sie wenigstens klipp und klar ihre tiefe Verstrickung ins SED-Regime und zur DDR-Macht zugegeben und aufgearbeitet hätte, wäre Sie als Bundeskanzlerin vielleicht denkbar (MM: Falsch!). Aber das Abwiegeln und Verschweigen diskreditiert die Frau und macht sie in der Funktion untragbar.
Das Umbiegen und Umschreiben der Biografie durch CDU-Biografen wirkt zudem peinlich und unanständig. Sie versuchte sich sogar als FDJ-Held zu profilieren, nachdem sie ein Haus mit anderen DDR-FDJ-Kadern im Prenzlauer Berg mitten in Berlin besetzte, nachdem die SED die neue Losung ausgegeben hatte, das Wohnungsbauproblem in der DDR als Soziale Frage endgültig historisch zu lösen und ein gigantisches Wohnungsbauprogramm ankurbelte (Marzahn u.a. ).
Of all people, Clemence de Maiziere's son, who is also under suspicion of being IM Czerny, brought Angela Merkel to power and brought her into the cabinet as press spokeswoman as GDR Prime Minister by the grace of Kohl.

Why did & nbsp; Lothar de Maiziere & nbsp; bring Angela Merkel of all people into the cabinet as government spokeswoman? The close relationship continues: As Chancellor of the Federal Republic, she brings Thomas de Maiziere of all people into the federal government? But why? Does the de Maiziere clan know too much despite exposure? Does Merkel owe anything to the Maizieres? The post that Thomas de Maiziere got was actually intended for the Bavarian CSU.
Thomas de Maiziere became Chancellery Minister …… with Angela Merkel and thus her right-hand man and he was also responsible for the SECRET SERVICES such as the Protection of the Constitution, BND, assumed Stasi agents and others.
Well, what a coincidence. & nbsp; Angela Merkel's office partner was from 1984-86 at the Academy of Sciences of the GDR in the elite center in Berlin Adlershof Michael Schindhelm, who lived in Woronesh (Soviet Union) in 1978 had studied and, as it became known later, & nbsp; signed a declaration of commitment for the Ministry of State Security of the GDR.
In retrospect, he tries to portray himself as a victim and he became a theater intendent in Basel. & nbsp; He signed in 1984 in Woronesh and was given to Angela Merkel's office as a reward to the Academy of Sciences of the GDR who worked here from 1978 to 1990 until the end.
Angela Merkel also received a declaration of commitment from the GDR Ministry for State Security in 1978 as a prerequisite for working at the GDR elite institute.
It is not very credible that she refused the work and was nevertheless promoted to the & nbsp; Academy of Sciences of the GDR & nbsp;.
At the same time she also became a member of the FDJ district leadership and at the academy even chairperson (secretary) of the FDJ leadership at the & nbsp; Elite Institute of the GDR . So & nbsp; Michael Schindhelm & nbsp; also worked at the academy, who was definitely at the same institute in the same hierarchical level as Merkel Stasi IM.
It is very unlikely & nbsp; that Angela Merkel was trained as an elite scientist and became a FDJ leader and head of the FDJ at the elite institute of the GDR and was responsible for agitation and propaganda, but at the same time does not want to have signed the stasis declaration submitted to her.
Conversely, one could almost assume that the Stasi activity was a prerequisite for working at the GDR elite institute.
Angela Merkel does not stand by her GDR past. If she had at least clearly admitted and dealt with her deep involvement in the SED regime and the power of the GDR, she would perhaps be conceivable as Federal Chancellor & nbsp; (MM: Wrong!) . But the dissuasion and concealment discredits the woman and makes her function unsustainable.
Bending and rewriting the biography by CDU biographers also seems embarrassing and indecent. She even tried to make a name for herself as an FDJ hero after she occupied a house with other GDR FDJ cadres in Prenzlauer Berg in the middle of Berlin after the SED had issued the new slogan that the housing problem in the GDR as a social question was finally historically solved and started a gigantic housing construction program (Marzahn et al.).
Es funktionierte ja auch und später wurde sie an die DDR-Elite-Akademie berufen und sogar FDJ-Spitzenfunktionär am DDR-Elite-Institut, wo auch das DDR-Fernsehen und Honeckers Edelbrigade "Feliks Dscherschinsky" stationiert war.
---
Einschub Michael Mannheimer:
Felix Edmundowitsch Dzierżyński (Foto liks) war ein polnisch-russischer Berufsrevolutionär. Dzierżyński war Organisator und erster Leiter des Allrussischen Außerordentlichen Komitees zur Bekämpfung von Konterrevolution und Sabotage, der ersten Geheimpolizei Sowjetrusslands.
It worked and later she was appointed to the GDR Elite Academy and even top FDJ functionary at the GDR Elite Institute, where GDR television and Honecker's noble brigade & nbsp; "Feliks Dscherschinsky" < / em> & nbsp; was stationed.
---
Insert Michael Mannheimer:
Felix Edmundowitsch Dzierżyński (photo left) was a Polish-Russian professional revolutionary. Dzierżyński was the organizer and first head of the All-Russian Extraordinary Committee to Combat Counterrevolution and Sabotage, the first secret police in Soviet Russia.
---
Ehrlichkeit und Offenheit wäre angebracht, Angela M. alias "Erika".
Der Büropartner an der Akademie der Wissenschaften der DDR 1984 namens Michael Schildhelm, der später Theaterintendant in Basel wurde, hat einen Roman namens "Roberts Reise" geschrieben. Er beschreibt das Umfeld auch an der Eliteakademie der Wissenschaften der DDR in Berlin Adlershof.
Merkels Büropartner Michael Schindhelm wurde erst viel später als IM der Stasi der DDR enttarnt und es wurde auch seine Verpflichtungserklärung gefunden. Über Angela Merkel hat er komischer Weise nie geschrieben.
Anders in dem Roman "Roberts Reise", wo eine weibliche Kollegin und Wissenschaftsassistentin genannt wird, die Schindhelm im Roman "Roberts Reise" mit dem Namen "Erika" ausstattet. Bei dieser "Erika" handelt es sich um seine Bürogenossin Angela Merkel. Aber warum nennt er als Stasi IM Angela im Roman ausgerechnet "Erika"?
Wenn die Schilderungen einer Frau Kathrin Schmidt in der Wochenzeitung "Freitag" vom 3.06.2005 stimmen, hat Angela Merkel nicht nur ihre eigenen Stasiakten verwahrt, sondern auch Stasiakten des Vaters Horst Kasner:
Zitat: Ein Foto zeigt Angela Merkel als FDJlerin mit Lessingmedaille, die es nur für absolute schulische Spitzenleistungen anlässlich der mittleren Reife oder des Abiturs gab. Ein solches Foto, mit FDJ-Bluse und Medaille, gibt es auch von mir. Was soll ich sagen: Wir haben tatsächlich eine ähnliche Frisur und, was viel mehr zählt, einen ähnlichen Blick. Ich beginne mich einzufühlen in Angela Dorothea Kasner, und das fällt mir nicht einmal schwer. Sie nennt eine Nische ihr eigen, zu der niemand, nicht einmal ihre besten Freundinnen, Zugang haben und in der sie zum Beispiel die Staatssicherheits-Besuche bei ihrem Vater verwahrt, der dissidentische Materialien kopiert und sich so in deren Aufmerksamkeit hineinmanövriert hatte.
Sie lernt früh, ein Geheimnis zu machen aus ihren intimen Gefühlen, und das kommt ihr heute noch zugute, da sie private Befindlichkeiten gar nicht zu haben scheint – unter der Aureole der Macht.
Demnach hat Angela Merkel also in einer geheimen Nische die Stasi-Besuche bei ihrem Vater als Akten verwahrt.
Waren das Akten eines Stasi IM oder Akten der Stasi, in denen Vater Kasner auftauchte?
Vater Kasner/Merkel war demnach zudem Spitzel, der "dissidentische Materialien kopiert "und sich in die "Aufmerksamkeit" der Stasi hineinmanövriert habe.
Also war Vater Kasner demnach Stasi IM ??!!
Und warum versteckt Angela Merkel diese Akten des Vaters geheim in der "Nische" ?
Sie lernte früh ein Geheimnis aus diesen Dingen zu machen ?!
Also das liest sich so als wenn Merkel die Stasiakten kannte und in der Versteckpolitik der Stasi verwickelt war.
Honesty and openness would be appropriate, Angela M. aka "Erika".
The office partner at the Academy of Sciences of the GDR in 1984 named & nbsp; Michael Schildhelm , who later became theater director in Basel, wrote a novel called "Roberts Reise". He also describes the environment at the Elite Academy of Sciences of the GDR in Berlin Adlershof.
Merkel's office partner Michael Schindhelm was only exposed much later as an IM of the GDR Stasi and his declaration of commitment was also found. Strangely enough, he never wrote about Angela Merkel.
It is different in the novel "Roberts Reise", which mentions a female colleague and research assistant who Schindhelm gives the name "Erika" in the novel "Roberts Reise". This "Erika" is his office mate Angela Merkel. But why does he, as Stasi IM Angela, name Angela "Erika" in the novel?
If the descriptions of a Ms. Kathrin Schmidt in the weekly newspaper "Freitag" of June 3, 2005 are correct, Angela Merkel has not only kept her own Stasi files, but also Stasi files from her father Horst Kasner:
Quote: A photo shows Angela Merkel as an FDJ student with a Lessing medal, which was only awarded for top academic achievements on the occasion of secondary school leaving certificate. There is such a photo of me, with an FDJ blouse and medal. What can I say: we actually have a similar hairstyle and, what matters a lot more, a similar look. I'm starting to empathize with Angela Dorothea Kasner, and that's not even difficult for me. She calls a niche her own to which no one, not even her best friends, have access and in which, for example, she keeps the State Security visits to her father, who copied dissident materials and thus maneuvered himself into their attention.

She learns early on to keep her intimate feelings a secret, and that still benefits her today because she doesn't seem to have any private sensitivities under the aureole of power.
Accordingly, Angela Merkel kept the Stasi visits to her father as files in a secret niche.
Were the files of a Stasi IM or files of the Stasi in which Father Kasner appeared?
Father Kasner / Merkel was also an informant who "copied dissident materials" and "attracted attention "The Stasi maneuvered into it.
So father Kasner was Stasi IM ?? !!
And why is Angela Merkel hiding these father's files in the" niche "?
She learned to make a secret of these things early on?!
So it reads as if Merkel knew the Stasi files and was involved in the Stasi's policy of hiding.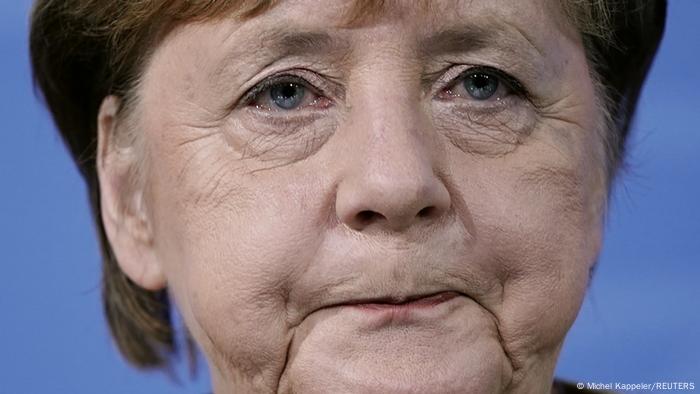 Was soll man dazu noch sagen ? Ihre eigenen Stasi-Verwicklungs-Akten hat sie ja auch und die will sie ja auch nicht veröffentlichen …
Das ist ein Indiz dafür, dass sie die ihr vorgelegte Stasi-Verpflichtungserklärung sehrwohl unerschrieben hatte!
1986 wurde sie mit weiteren Funktionärsprivilegien ausgestattet und sie wurde Westreisekader und im gleichen Jahr promovierte sie im Januar auch und bekam den DDR Doktortitel. Sie hatte den gleichen Doktorvater wie der Stasi IM Michael Schindhelm nämlich Lutz Zülicke 1984 bis 1986, als sie schon mit Joachim Sauer (Foto links) liiert war, arbeitete sie mit Michael Schindhelm in einer Bürogemeinschaft am Eliteinstitut der DDR zusammen und hatte auch engen Kontakt zu Florian Havemann, der dort ebenfalls ausgespitzelt worden ist.
Die Freundschaft mit Michael Schindhelm war zeitweise eine sehr intime Freundschaft und er war ihr so wichtig, dass er sie in seinem 2000 erschienen Roman "Roberts Reise" mit einem Decknamen "Renate" als Büronachbarin am Zentralinstitut für Physik an der Akademie der Wissenschaften der DDR erwähnte. Auch Michael Schindhelm hatte im gleichen Jahr 1978 wie Angela Merkel die Verpflichtungserklärung für die Mitarbeit als IM der DDR Staatssicherheit vorgelegt bekommen und er hatte sie auch unterschrieben, was er immer bestritten hatte Sie war die Eintrittskarte für das erfolgreiche Studium in Woronesh in der Sowjetunion ( wo sich Merkel übrigens auch hinbegeben hatte ) und die Eintrittskarte für das Elitestudium am Zentralinstitut der Akademie der Wissenschaften der DDR in Berlin Adlershof.
Und genau dort traf er als Top-Elite-Wissenschaftlerin der DDR auch Angela Merkel, mit dem sie ein Büro teilte und den Havemann-Sohn Florian Havemann, der dort auch auch ausgespitzelt wurde.
Es ist also sehr unwahrscheinlich bis unmöglich, dass sie 1978 die ihr vorgelegte Verpflichtungserklärung für die Stasi nicht unterschrieben hatte.
Zudem besetzte Angela Merkel in Berlin Mitte und Prenzlauer Berg zusammen mit FDJ Aktivisten leerstehende Wohnungen ohne sich dort sofort polizeilich zu melden. Das war nur mit Hilfe der Volkspolizei und mit Duldung der DDR Staatssicherheit möglich und das geschah unmittelbar nach der Vorlage der Stasi-Verpflichtungserklärung und im Rahmen des Umzugs von Leipzig nach Berlin. Hier könnte Angela Merkel als FDJ Jugendfunktionär die DDR Jugend-Subkultur-Bewegung als Stasi IM ausgespäht haben. Zionskirche und Gethsemanekirche waren ein Treffpunkt von DDR-Jugend-Oppositionellen, die in den Kirchenraum flüchteten und diese Subkultur-Zentren liegen ausgerechnet in den Stadtteilen, die sie sich für die Häuserbesetzungen ausgesucht hatte.
Offensichtlich ist Angela Merkel für die Unterzeichnung der Stasi-Verpflichtungserklärung wohl doch an die DDR-Elite Akademie der Wissenschaften der DDR in Berlin Adlershof befördert worden, nachdem sie an der Provinz-Universität in Ilmenau scheinbar abgelehnt worden war. Und in dieser Zeit um 1980 entstand auch das Passfoto in der Stasiakte von Robert Havemann, dass sie als Aktivistin in diesem Fall am Anwesen des von der Stasi abgeriegelten Hauses in Berlin-Grünheide dokumentiert und das sie part-out nicht freigeben will.
Ein weiterer Stasispitzel namens "IM Bachmann" machte auch Aufzeichnungen über Angla Merkel und konnte aber ausser ihrem regen Interesse am Marxismus-Leninismus nichts Wesentliches feststellen. Nach meiner Veröffentlichung dieser Sachverhalte schon vor etlichen Jahren hat Angela Merkel inzwischen zugegeben, dass ihr an der Hochschule in Ilmenau von zwei Stasi-Beauftragten tatsächlich eine Stasi IM Verpflichtungserklärung vorgelegt worden war.
What more can you say about that? She also has her own Stasi entanglement files and she doesn't want to publish them either & nbsp; …
This is an indication that she had indeed signed the Stasi declaration of commitment presented to her!
In 1986 she was given further functionary privileges and she became a Western travel cadre and in the same year she also did her doctorate in January and got the GDR doctorate. She had the same doctoral supervisor as the Stasi IM Michael Schindhelm, namely Lutz Zülicke from 1984 to 1986, when she was already in a liaison with & nbsp; Joachim Sauer & nbsp; (photo left) & nbsp;, she worked with Michael Schindhelm in an office community at the elite institute of the GDR and also had close contact with Florian Havemann, who was also spied on there.
The friendship with Michael Schindhelm was at times a very intimate friendship and he was so important to her that he described her in his 2000 novel "Roberts Reise" with an alias "Renate" as an office neighbor at the Central Institute for Physics at the Academy of Sciences the GDR mentioned. Michael Schindhelm, too, had received the declaration of commitment to work as IM of the GDR State Security in the same year as Angela Merkel in 1978 and he had also signed it, which he had always denied.It was the entrance ticket for the successful study in Voronezh in the Soviet Union (where Merkel had also gone) and the ticket for the elite course at the Central Institute of the Academy of Sciences of the GDR in Berlin Adlershof.
And that's exactly where he met Angela Merkel, the GDR's top elite scientist, with whom he shared an office, and also with Havemann's son Florian Havemann, who was also spied on there.
So it is very unlikely, if not impossible, that she did not sign the declaration of commitment presented to her in 1978 for the Stasi.
In addition, Angela Merkel occupied vacant apartments in Berlin Mitte and Prenzlauer Berg together with FDJ activists without reporting to the police there immediately. That was only possible with the help of the People's Police and with the tolerance of the GDR State Security and that happened immediately after the Stasi declaration of commitment was presented and as part of the move from Leipzig to Berlin. Angela Merkel, as an FDJ youth functionary, could have spied on the GDR youth subculture movement as a Stasi IM. & Nbsp; Zionskirche and Gethsemanekirche were a meeting place for GDR youth oppositionists who fled into the church and these subculture centers are located in the districts that they had chosen for the house occupations.
Apparently Angela Merkel was promoted to the GDR elite Academy of Sciences in Berlin Adlershof for signing the Stasi declaration of commitment, after she had apparently been rejected at the provincial university in Ilmenau. And during this time around 1980, the passport photo was also taken in Robert Havemann's Stasi file that she, as an activist, documented in this case on the property of the house in Berlin-Grünheide that was sealed off by the Stasi and that she does not want to be shown.
Another stasis spy named "IM Bachmann" also made notes about Angla Merkel and could not determine anything significant apart from her keen interest in Marxism-Leninism. After my publication of these facts several years ago, Angela Merkel in the meantime admitted that two Stasi officers at the university in Ilmenau had actually presented her with a Stasi IM declaration of commitment. "
Jürgen Meyer
http://juergenmeyer.blogger.de/stories/2033117/
Quelle:
http://internetz-zeitung.eu/index.php/133-die-stasi-verpflichtungserklaerung-von-angela-merkel
Become a Patron!
True Information is the most valuable resource and we ask you to give back.