Become a Patron!
True Information is the most valuable resource and we ask you to give back.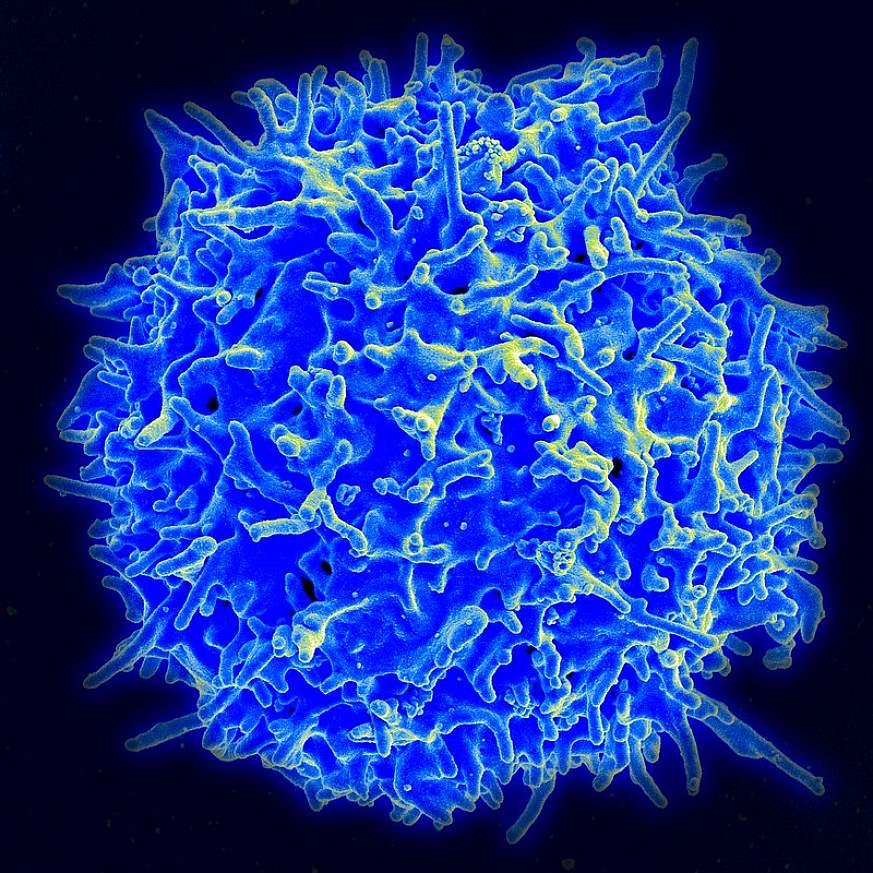 Ein Bericht des National Institute of Allergy and Infectious Diseases (NIAID), das zu den National Institutes of Health gehört, setzt sich mit der Frage der Immunität bei Veränderungen auseinander. Als Ende 2020 Varianten von SARS-CoV-2 (das Virus, das COVID-19 verursacht) auftauchten, kam die Sorge auf, dass sie sich der schützenden Immunantwort entziehen könnten, die durch eine frühere Infektion oder Impfung erzeugt wurde, was eine erneute Infektion wahrscheinlicher oder eine Impfung weniger effektiv machen könnte. Um diese Möglichkeit zu untersuchen, analysierten Forscher des NIAID und Kollegen Blutzellproben von 30 Personen, die sich vor dem Auftauchen der Virusvarianten mit COVID-19 infiziert und davon erholt hatten. Sie fanden heraus, dass ein Schlüssel in der Immunantwort auf SARS-CoV-2 – die CD8+ T-Zelle – gegen das Virus aktiv blieb.
Become a Patron!
True Information is the most valuable resource and we ask you to give back.
Das haben mehrere andere Institute auch schon herausgefunden und eine ganze Reihe davon wurden veröffentlicht.
Die NIAID Forscher wollten wissen, ob CD8 positive T-Zellen im Blut von genesenen COVID-19-Patienten, die mit dem ursprünglichen Virus infiziert waren, noch drei SARS-CoV-2-Varianten erkennen können: B.1.1.7, die zuerst im Vereinigten Königreich entdeckt wurde; B.1.351, die ursprünglich in der Republik Südafrika gefunden wurde; und B.1.1.248, die zuerst in Brasilien gesehen wurde. Jede Variante weist Veränderungen im gesamten Virus auf, insbesondere in der Region des Spike-Proteins des Virus, das es zur Anheftung an und zum Eindringen in Zellen verwendet. Veränderungen in dieser Spike-Protein-Region könnten dazu führen, dass das Virus von T-Zellen und neutralisierenden Antikörpern, die von den B-Zellen des Immunsystems nach einer Infektion oder Impfung gebildet werden, weniger gut erkannt wird.
Obwohl Details über die genauen Mengen und die Zusammensetzung der Antikörper- und T-Zell-Antworten, die für eine Immunität gegen SARS-CoV-2 erforderlich sind, noch nicht bekannt sind, gehen die Wissenschaftler davon aus, dass starke und breite Antworten sowohl von Antikörpern als auch von T-Zellen erforderlich sind, um eine wirksame Immunantwort aufzubauen. CD8+ T-Zellen begrenzen die Infektion, indem sie Teile des Virusproteins erkennen, die auf der Oberfläche der infizierten Zellen präsentiert werden, und diese Zellen abtöten.
In ihrer Studie an genesenen COVID-19-Patienten stellten die Forscher fest, dass die SARS-CoV-2-spezifischen CD8+ T-Zell-Antworten weitgehend intakt blieben und praktisch alle Veränderungen in den untersuchten Varianten erkennen konnten. Obwohl größere Studien erforderlich sind, weisen die Forscher darauf hin, dass ihre Ergebnisse darauf hindeuten, dass die T-Zell-Antwort bei Rekonvaleszenten und wahrscheinlich auch bei Geimpften von den in diesen drei Varianten gefundenen Veränderungen weitgehend unbeeinflusst bleibt und einen Schutz gegen neue Varianten bieten sollte.
Leider wird dabei die Rolle des angeborenen Immunsystems immer wieder unterschätzt.
Die Fixierung auf Antikörper übersieht, dass diese diese nicht wie der Deus ex machina Viren verschwinden lassen. Sie unterstützen und verstärken vielmehr die unspezifische Abwehr durch Makrophagen, neutrophile Granulozyten, eosinophile und basophile Granulozyten, diverse Zytokine etc, indem es die Antigene in erster Linie markiert. Die unspezifische Abwehr sorgt dann für die Vernichtung und den Abtransport der markierten Antigene und Viren.
Die zytotoxischen T-Zellen hingegen dienen in erster Linie der viralen Abwehr und können ihren Job mehr oder weniger alleine machen – aber nur solange neben den nötigen Transkriptionsfaktoren und Zytokinen u.a. auch genug Vitamin D im Blutplasma vorhanden ist.
Quelle:
https://www.nih.gov/news-events/news-releases/t-cells-recognize-recent-sars-cov-2-variants
Article
AD Redd et al. CD8+ T cell responses in COVID-19 convalescent individuals target conserved epitopes from multiple prominent SARS-CoV-2 circulating variants. Open Forum Infectious Diseases DOI: 10.1093/ofid/ofab143 (2021).
Who
Anthony S. Fauci, M.D., NIAID Director and Chief, Laboratory of Immunoregulation, is available to comment on this research. Dr. Andrew Redd, staff scientist in the Laboratory of Immunoregulation, is also available.
This work was supported in part by NIAID grants R01AI120938, R01AI120938S1 and R01AI128779 and by National Heart Lung and Blood Institute grant 1K23HL151826-01.
NIAID conducts and supports research—at NIH, throughout the United States, and worldwide—to study the causes of infectious and immune-mediated diseases, and to develop better means of preventing, diagnosing and treating these illnesses. News releases, fact sheets and other NIAID-related materials are available on the NIAID website.
About the National Institutes of Health (NIH): NIH, the nation's medical research agency, includes 27 Institutes and Centers and is a component of the U.S. Department of Health and Human Services. NIH is the primary federal agency conducting and supporting basic, clinical, and translational medical research, and is investigating the causes, treatments, and cures for both common and rare diseases. For more information about NIH and its programs, visit www.nih.gov.
Become a Patron!
True Information is the most valuable resource and we ask you to give back.