Become a Patron!
True Information is the most valuable resource and we ask you to give back.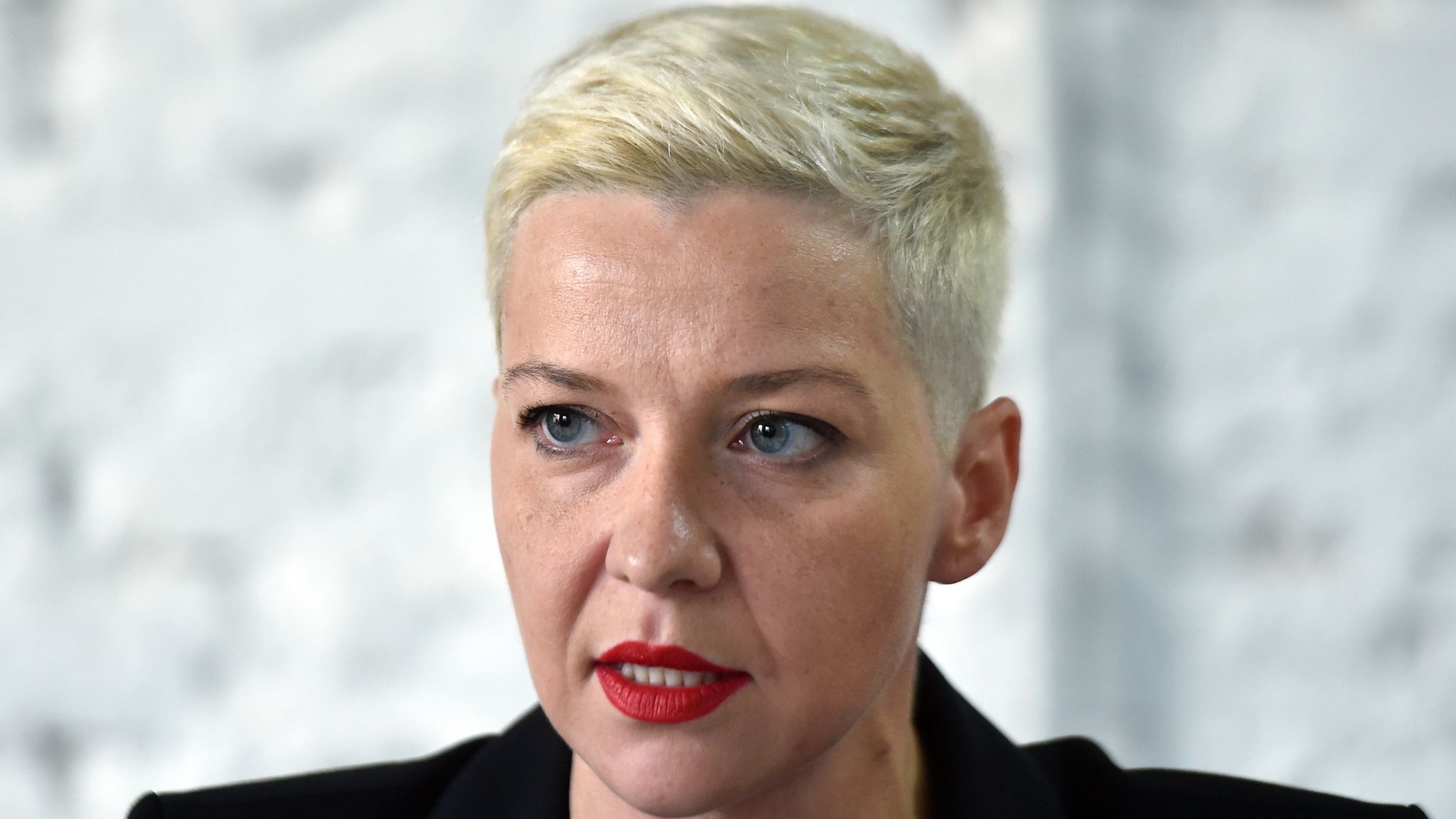 Eine der Führerinnen der belarussischen Opposition, Maria Kolesnikova, wurde am Morgen des 8. September an der belarussisch-ukrainischen Grenze festgenommen, teilte das staatliche Grenzkomitee von Belarus mit. Sie behaupten, dass Kolesnikova und zwei Mitglieder des Koordinierungsrates der belarussischen Opposition, Anton Rodnenkov und Ivan Kravtsov, mit dem Auto zwischen belarussischen und ukrainischen Kontrollpunkten unterwegs waren. Nachdem sie den Grenzschutz bemerkt hatten, so heißt es im Komitee, beschleunigte das Auto stark und verließ das Gebiet von Belarus, während Kolesnikova angeblich aus dem Auto "geschoben" wurde.
Der ukrainische Grenzdienst teilte mit, dass Kravtsov und Rodnenkov am ukrainischen Kontrollpunkt angekommen waren und die Grenzkontrolle durchliefen. Das belarussische Staatsgrenzkomitee erklärte, Kravtsov und Rodnenkov seien angeblich inhaftiert worden, aber die ukrainische Seite bestreitet dies.
Sie versuchten, Maria Kolesnikova gewaltsam aus Weißrussland zu deportieren, aber sie riss ihren Pass auf, und die Grenzschutzbeamten ließen sie nicht herein, schreibt "Interfax-Ukraine" unter Berufung auf eine Quelle. Der stellvertretende Innenminister der Ukraine, Anton Gerashchenko, schrieb auf Facebook, dass Rodnenkov und Kravtsov, die Kolesnikova begleiteten, aus Weißrussland ausgewiesen wurden. "Es war keine freiwillige Abreise. Es war eine gewaltsame Vertreibung aus dem Heimatland ", sagt Gerashchenko. Ihm zufolge hat Maria Kolesnikova ihre Deportation verhindert. Gerashchenko hat nicht angegeben, was Kolesnikova getan hat.
Am Tag vor der Verhaftung, am 7. September, hörten Kolesnikova, Rodnenkov und Kravtsov auf zu kommunizieren. Augenzeugen zufolge haben Menschen in Zivil und in Masken Kolesnikova im Zentrum von Minsk gepackt und in einen dunklen Kleinbus mit dem Schild "Kommunikation" gezogen, wonach sie in eine unbekannte Richtung gebracht wurden. Das Innenministerium, der Untersuchungsausschuss und der staatliche Kontrollausschuss gaben an, dass sie nichts über die Inhaftierung von Kolesnikova wüssten. Der belarussische KGB hat dies nicht kommentiert.
Become a Patron!
True Information is the most valuable resource and we ask you to give back.