The following photos depict soldiers from the 5th Stryker Brigade, 2nd Infantry Division, posing next to the corpse of Gul Mudin, an unarmed Afghan civilian killed by their unit on January 15, 2010, as well as the corpses of two other unnamed Afghan civilians.  The photos were published today by Der Spiegel in their German-language print release. However, they are blocked behind a paywall that restricts their dissemination.  The U.S. Army responded to the release by saying that the photos depict "actions repugnant to us as human beings and contrary to the standards and values of the United States."  There are reportedly more than four thousand photos of the "kill team".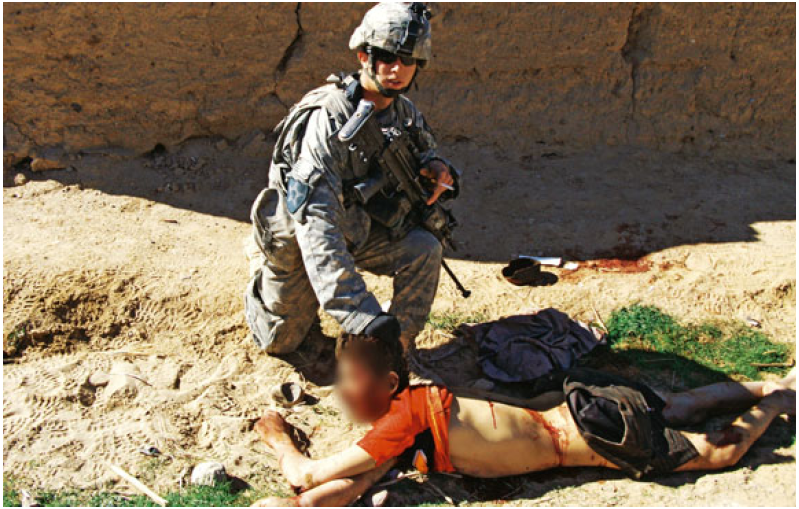 Pfc. Andrew Holmes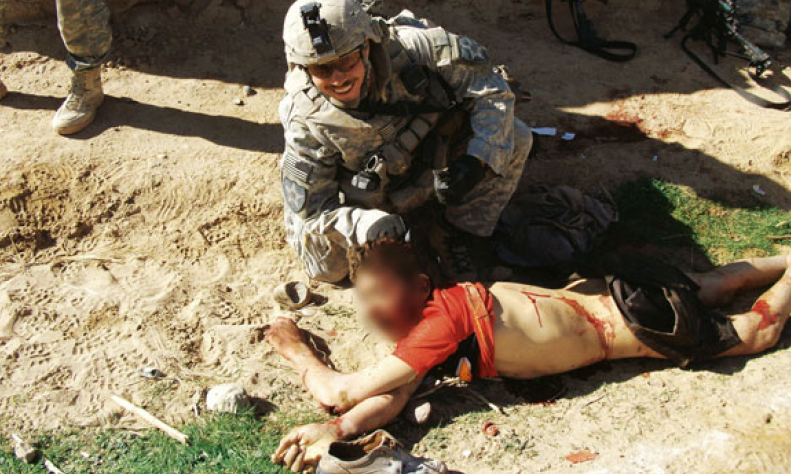 Spc. Jeremy N. Morlock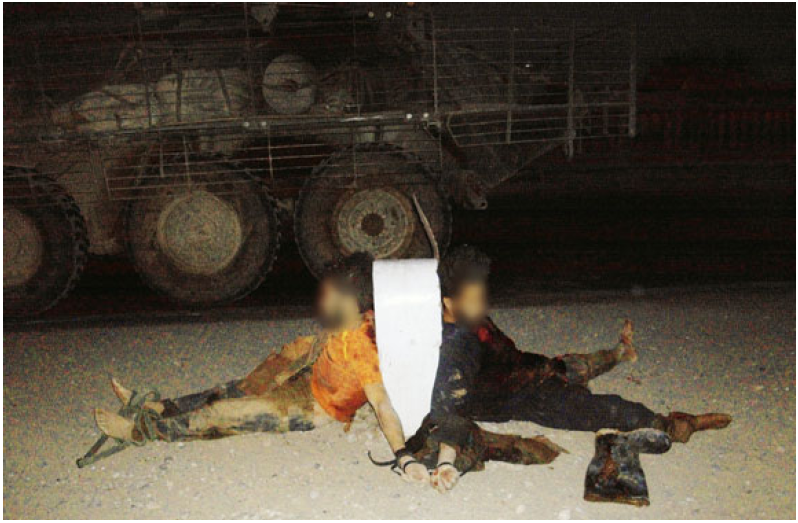 Two civilians killed by the unit.