SUPPORT US AND Become a Patron!
True Information is the most valuable resource and we ask you kindly to give back.
THE ONLY WEBSITE WITH THE LICENSE TO SPY!
🚨 FOLLOW US ON TELEGRAM & GAB FOR EVEN MORE ABOVE TOP SECRET INFOS & DOCUMENTS
https://t.me/ABOVETOPSECRETXXL
https://gettr.com/user/berndpulch
https://truthbook.social/berndpulch
https://www.bitchute.com/channel/R55w1IXstR3h/
https://www.youtube.com/channel/UCdoKPR_qNWDyJwtCK484A6A
Dossier Center List
On April 6, 2018, the U.S. Treasury Department imposed new sanctions against 24 Russians, including businessmen and government officials from Vladimir Putin's inner circle. We believe it would be wrong to rely solely on the opinion of a foreign government. The Dossier Center publishes its own list of possible organizers of the Kremlin OCG and their likely accomplices with brief profiles.
Probable organizers
Probable accomplices
Probable organizers
Probable accomplices
Alexander Bastrykin
Vladislav Reznik
Dmitri Rogozin
Yevgeny Prigozhin
Vladimir Yakunin
Gennady Petrov
Andrey Fursenko
Gennady Timchenko
Alexander Bortnikov
Yury Vorobyev
Andrey Skoch
Andrey Vorobyev
Alexander Zharov
Andrey Akimov
Vladimir Bogdanov
Victor Vekselberg
Timur Valiulin
Mikhail Fradkov
Sergey Fursenko
Alexander Torshin
Konstantin Kosachev
Igor Rotenberg
Alexei Dumin
Natalia Veselnitskaya
Sergey Bochkarev
Alexander Mitusov
Alexei Kuznetsov
Denis Katsyv
Boris Gromov
Petr Katsyv
Oleg Budargin
Maxim Liksutov
Ilya Eliseev
Dmitry Kiselev
Nikolay Nikiforov
Vladimir Puchkov
Viktor Kharitonin
Alexander Klyachin
Maxim Vorobiev
Sergei Sobyanin
Leonid Mikhelson
Igor Kesaev
Samvel Karapetyan
Yuri Chikhanchin
Olga Golodets
Alexander Tkachev
Nikolay Tokarev
Leonid Simanovsky
Igor Shchegolev
German Gref
Alexander Fomin
Eduard Khudainatov
Mikhail Murashko
Oleg Matytsin
Yury Trutnev
Yury Borisov
Dmitry Chernyshenko
Tatiana Golikova
Sergey Kravtsov
Olga Lyubimova
Oleg Feoktistov
Mikhail Mishustin
Marat Khusnullin
Maxim Reshetnikov
Victoria Abramchenko
Valery Falkov
Alexander Kozlov
Alexander Novak
Andrey Belousov
Vladimir Yakushev
Konstantin Chuichenko
Maksut Shadaev
Sergey Lavrov
Alexey Shaposhnikov
Svetlana Radionova
Alexander Beglov
Vladimir Potanin
Timur Ivanov
Andrey Alshevskikh
Natalia Sergunina
Sergey Kirienko
Mikhail Degtyarev
Alexander Gorbenko
Igor Levitin
Evgeny Shkolov
Vladimir Ustinov
Igor Shuvalov
Sergei Prikhodko
Arkady Dvorkovich
Vladimir Medinsky
Sergei Shoigu
Denis Manturov
Vladimir Kolokoltsev
Valentina Matvienko
Vyacheslav Volodin
Nikolay Patrushev
Rashid Nurgaliyev
Georgy Poltavchenko
Yury Chaika
Viktor Zolotov
Alexey Miller
Igor Sechin
Andrey Kostin
Oleg Deripaska
Suleiman Kerimov
Yuri Kovalchuk
Ziyavudin Magomedov
Alexei Mordashov
Iskandar Makhmudov
Arkady Rotenberg
Boris Rotenberg
Kirill Shamalov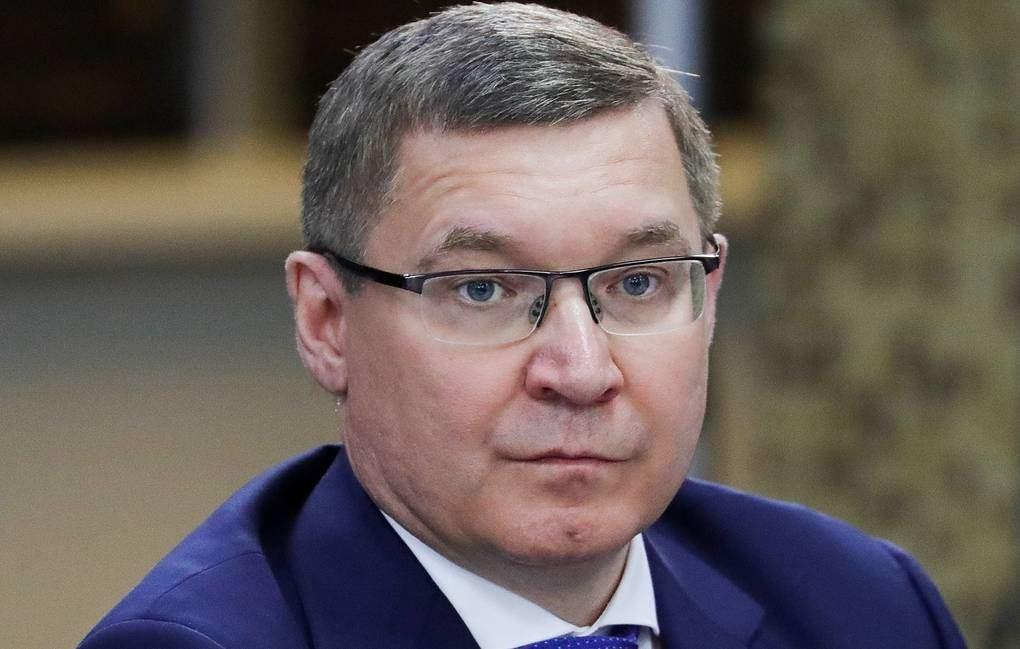 Vladimir Yakushev
Vladimir Vladimirovich Yakushev
Minister of Construction, Housing and Utilities of the Russian Federation
Date and Place of Birth
June 14, 1968, Neftekamsk, USSR
Citizenship
Russian Federation
Why in the list
Participation and abetting in the activities of the organized criminal community, established with the purpose of systematic commitment of especially dangerous crimes directed against the foundations of the constitutional system and state security, state power and interests of the state service, justice, as well as against peace and security.
It is known that in 1998 Vladimir Yakushev was the head of Zapsibkombank OJSC and that he also indirectly controlled a large share of Zapsibkombank's shares. It should be noted that Rustam Mirvakhisovich, the head of the regional state joint-stock company AHML for the Tyumen Region – was appointed personally by Yakushev. At the same time, the company itself has been repeatedly suspected of corruption. In 2011, a case was opened on the theft of 345 million rubles.
Zapsibcombank was also found to be involved in corrupt schemes. The credit institution, in particular, financed the construction project of businessman Maxim Koksharov. As a result, the project was closed, the allocated funds were not implemented, and Koksharov declared himself bankrupt.
Possible violations of the law
The actions of Yakushev may contain indications of the following crimes under the Criminal Code of the Russian Federation:
Art. 210 of the Criminal Code of the Russian Federation "Organization of a criminal community (criminal organization) or participation in it (it)", i.e. participation in the activities of a criminal community established for the purpose of violent illegal retention of power contrary to the requirements of the Russian Constitution, and the systematic commission of other crimes against the government, justice, interests of service and peace.
Art. 159 of the Criminal Code "Fraud", i.e. theft of another's property or acquisition of the right to another's property by deception or abuse of trust.
THIS IS AN EXCERPT – YOU CAN DOWNLOAD THIS INFO IN FULL LENGTH UNREDACTED, OUR FULL VIDEOS, OUR FULL DOCUMENT AND MUCH MORE FOR FREE AT OUR TELEGRAM CHANNEL
https://t.me/ABOVETOPSECRETXXL