SUPPORT US AND Become a Patron!
True Information is the most valuable resource and we ask you kindly to give back.
THE ONLY WEBSITE WITH THE LICENSE TO SPY!
🚨 FOLLOW US ON TELEGRAM & GAB FOR EVEN MORE ABOVE TOP SECRET INFOS & DOCUMENTS
https://t.me/ABOVETOPSECRETXXL
https://gettr.com/user/berndpulch
https://truthbook.social/berndpulch
https://www.bitchute.com/channel/R55w1IXstR3h/
https://www.youtube.com/channel/UCdoKPR_qNWDyJwtCK484A6A
Dossier Center List
On April 6, 2018, the U.S. Treasury Department imposed new sanctions against 24 Russians, including businessmen and government officials from Vladimir Putin's inner circle. We believe it would be wrong to rely solely on the opinion of a foreign government. The Dossier Center publishes its own list of possible organizers of the Kremlin OCG and their likely accomplices with brief profiles.
Probable organizers
Probable accomplices
Probable organizers
Probable accomplices
Alexander Bastrykin
Vladislav Reznik
Dmitri Rogozin
Yevgeny Prigozhin
Vladimir Yakunin
Gennady Petrov
Andrey Fursenko
Gennady Timchenko
Alexander Bortnikov
Yury Vorobyev
Andrey Skoch
Andrey Vorobyev
Alexander Zharov
Andrey Akimov
Vladimir Bogdanov
Victor Vekselberg
Timur Valiulin
Mikhail Fradkov
Sergey Fursenko
Alexander Torshin
Konstantin Kosachev
Igor Rotenberg
Alexei Dumin
Natalia Veselnitskaya
Sergey Bochkarev
Alexander Mitusov
Alexei Kuznetsov
Denis Katsyv
Boris Gromov
Petr Katsyv
Oleg Budargin
Maxim Liksutov
Ilya Eliseev
Dmitry Kiselev
Nikolay Nikiforov
Vladimir Puchkov
Viktor Kharitonin
Alexander Klyachin
Maxim Vorobiev
Sergei Sobyanin
Leonid Mikhelson
Igor Kesaev
Samvel Karapetyan
Yuri Chikhanchin
Olga Golodets
Alexander Tkachev
Nikolay Tokarev
Leonid Simanovsky
Igor Shchegolev
German Gref
Alexander Fomin
Eduard Khudainatov
Mikhail Murashko
Oleg Matytsin
Yury Trutnev
Yury Borisov
Dmitry Chernyshenko
Tatiana Golikova
Sergey Kravtsov
Olga Lyubimova
Oleg Feoktistov
Mikhail Mishustin
Marat Khusnullin
Maxim Reshetnikov
Victoria Abramchenko
Valery Falkov
Alexander Kozlov
Alexander Novak
Andrey Belousov
Vladimir Yakushev
Konstantin Chuichenko
Maksut Shadaev
Sergey Lavrov
Alexey Shaposhnikov
Svetlana Radionova
Alexander Beglov
Vladimir Potanin
Timur Ivanov
Andrey Alshevskikh
Natalia Sergunina
Sergey Kirienko
Mikhail Degtyarev
Alexander Gorbenko
Igor Levitin
Evgeny Shkolov
Vladimir Ustinov
Igor Shuvalov
Sergei Prikhodko
Arkady Dvorkovich
Vladimir Medinsky
Sergei Shoigu
Denis Manturov
Vladimir Kolokoltsev
Valentina Matvienko
Vyacheslav Volodin
Nikolay Patrushev
Rashid Nurgaliyev
Georgy Poltavchenko
Yury Chaika
Viktor Zolotov
Alexey Miller
Igor Sechin
Andrey Kostin
Oleg Deripaska
Suleiman Kerimov
Yuri Kovalchuk
Ziyavudin Magomedov
Alexei Mordashov
Iskandar Makhmudov
Arkady Rotenberg
Boris Rotenberg
Kirill Shamalov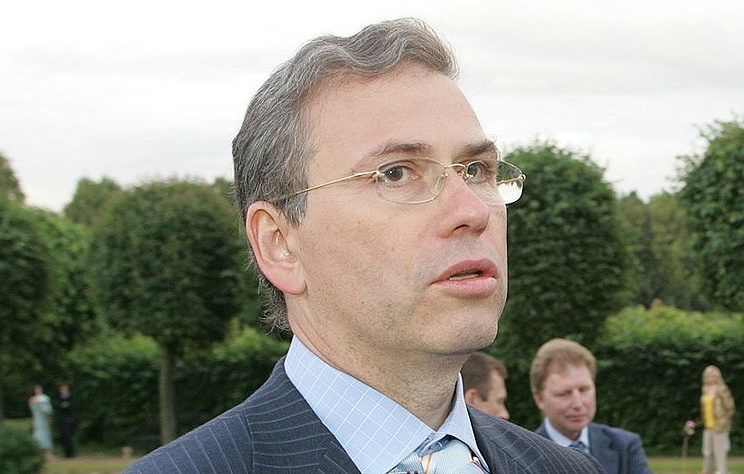 Alexei Kuznetsov
Aleksey Viktorovich Kuznetsov
Minister of Finance of the Moscow Region (2000-2008), First Deputy Prime Minister of the Moscow Region (2004-2008)
Date and Place of Birth
06.11.1962, Moscow, USSR
Citizenship
Russian Federation
Why Listed
Participation and aiding and abetting in the activities of the organized criminal community, established with the purpose of systematically committing particularly dangerous crimes against the foundations of the constitutional system and state security, state power and interests of state service, justice, as well as against peace and security.
According to the information published in open sources, Alexei V. Kuznetsov is suspected that while he was Deputy Minister of Finance of the Moscow region (2000-2012), he may have been involved in corrupt practices which allegedly caused large damage to the regional budget.
In 2008, the Investigative Committee under the Prosecutor's Office of Russia initiated a criminal case against Kuznetsov under the article "abuse of power". According to investigators, Kuznetsov may have been involved in the theft of land and fraud on a particularly large scale. Using his official position, Kuznetsov allegedly assisted the business of his wife, Jeanne Bullock, the owner of the company RIGroup, to illegally obtain land in the Moscow region worth about $20 billion.
In June 2010 criminal proceedings were instituted against Kuznetsov under Article 159 of the Criminal Code (fraud), Article 174.1 of the Criminal Code (legalization of money or other property acquired by criminal means), and Part 4 Article 160 of the Criminal Code (embezzlement of budgetary funds on an especially large scale). The damage to the Moscow Region from Kuznetsov's illegal activities was estimated at 3.5 billion rubles. According to the media, the fraud scheme allegedly organized by Kuznetsov, was to acquire the right to claim debt from housing and communal services companies and its subsequent resale to commercial banks. The funds thus legalized were transferred to the accounts of offshore companies. In addition to this, Kuznetsov is also suspected of stealing the property of the Mosobltransinvest enterprise for a total amount of more than 7 billion rubles.
Immediately after his resignation in 2008, Kuznetsov, who illegally obtained a second citizenship, left the country. In 2010, he was placed on the Russian federal and international wanted list.
Possible violations of the law
The actions of Alexei Viktorovich Kuznetsov may contain indications of the following crimes under the Criminal Code of the Russian Federation:
Art. 210 of the Criminal Code of the Russian Federation "Organization of a criminal community (criminal organization) or participation in it (it)," that is, participation in the activities of a criminal community established for the purpose of forcibly unlawful retention of power contrary to the requirements of the Russian Constitution, and the systematic commission of other crimes against power, justice, interests of service and peace.
Art. 286 of the Criminal Code of the RF "Exceeding Official Authority", i.e. committing by an official of actions clearly going beyond his authority and resulting in a significant violation of the rights and legitimate interests of citizens, as well as the legitimate interests of society and the state.
Art. 159 of the Criminal Code "Fraud", i.e. theft of another's property or acquisition of the right to another's property by deception or breach of trust.
Art. 174 of the Criminal Code "Legalization (laundering) of money or other property obtained by other persons by criminal means", that is the commission of financial transactions and other transactions with money or other property knowingly acquired by other persons by criminal means, in order to give a legal appearance to the possession, use and disposal of the specified money or other property.
Art. 160 of the Criminal Code of the RF "Misappropriation or Embezzlement", i.e. embezzlement of another's property entrusted to a guilty person.
Art. 158 of the Criminal Code of the RF "Theft", i.e. the secret theft of another's property. The object of theft is state property.
THIS IS AN EXCERPT – YOU CAN DOWNLOAD THIS INFO IN FULL LENGTH UNREDACTED, OUR FULL VIDEOS, OUR FULL DOCUMENT AND MUCH MORE FOR FREE AT OUR TELEGRAM CHANNEL
https://t.me/ABOVETOPSECRETXXL