SUPPORT US AND Become a Patron!
CLICK HERE: https://www.patreon.com/bePatron?u=54250700
True Information is the most valuable resource and we ask you kindly to give back. Thank you!
THE ONLY WEBSITE WITH THE LICENSE TO SPY!
🚨 FOLLOW US ON TELEGRAM & GAB FOR EVEN MORE ABOVE TOP SECRET INFOS & DOCUMENTS
https://t.me/ABOVETOPSECRETXXL
https://gettr.com/user/berndpulch
https://truthbook.social/berndpulch
https://www.bitchute.com/channel/R55w1IXstR3h/
https://www.youtube.com/channel/UCdoKPR_qNWDyJwtCK484A6A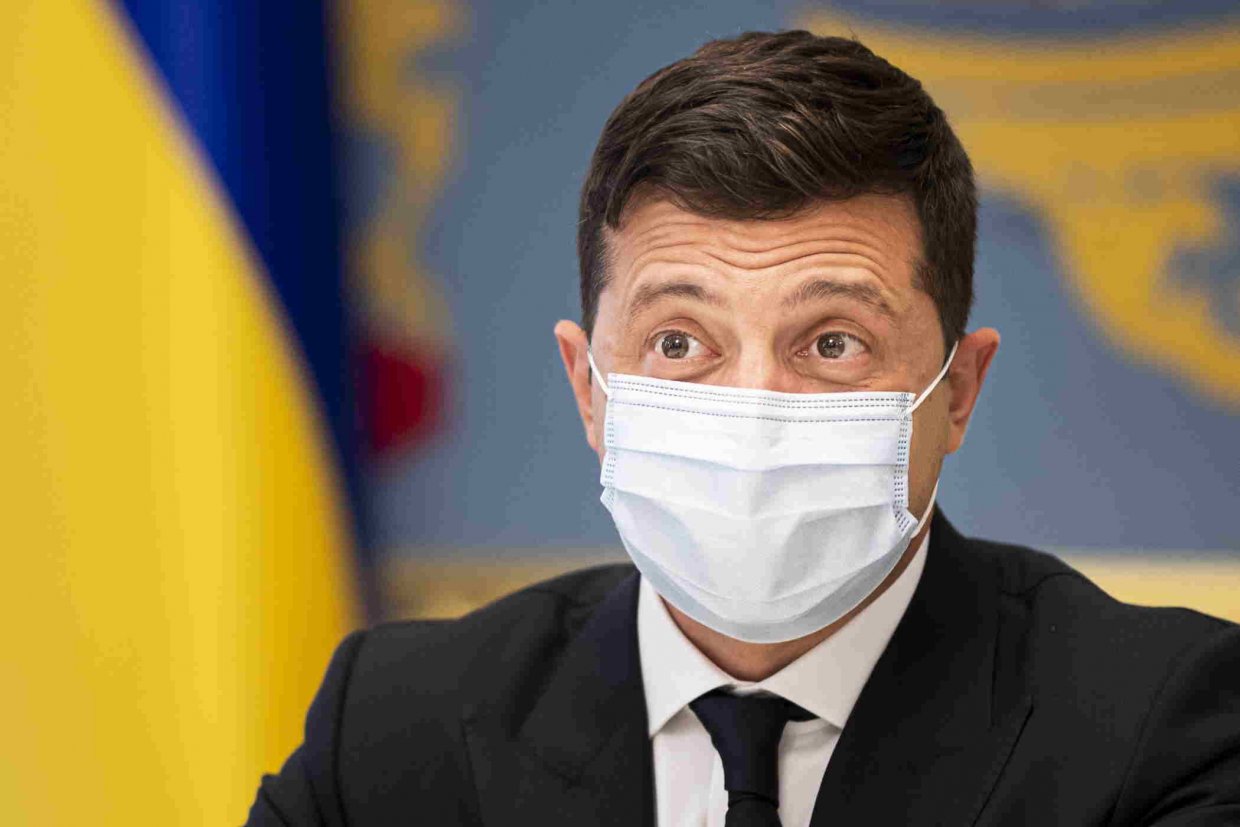 On October 2, 2021, the International Network of Investigative Journalists (ICIJ) informed the world public about the existence of the so-called Pandora Papers, a data leak of 12 million documents from 14 sources. These also contain data on previously unknown offshore transactions of the "Kwartal-95" network around Ukrainian President Volodymyr Selensky and his connections to oligarch Ihor Kolomoisky and the "PrivatBank" he ran until 2016 and then nationalized.
After switching to Kolomoiskij's TV channel "1+1", Selenskij and his closest associates Borys and Serhij Shefir and Andriy Yakovlev founded a network of offshore companies, including the company "Maltex" in the British Virgin Islands, starting in 2012. The latter in turn held half of the production company "SVT", which produced the TV format "Bring the Comedian to Laugh" for "1+1". In return, it received $1.2 million from Sprintex Holding, another offshore company that is part of Kolomoiskij's corporate network. As the owner of PrivatBank, which was nationalized in 2016, Kolomoiskij is suspected of having shifted large sums of money to his own foreign companies in the form of bad loans in order to protect them from the Ukrainian tax authorities.
Thus, before the nationalization, $41 million was also allegedly transferred from "PrivatBank" to the account of Selensky's production company "Kwartal 95." The transfer was made through the Cypriot branch of PrivatBank. This transfer was marked as a "contribution to capital" and not as payment for a service rendered. Thus, the company was exempt from paying taxes on this amount.
Only two weeks before the first round of the Ukrainian presidential election, the ownership structure of "Maltex" changed. Until then, it was held by the four shareholders Volodymyr / Olena Seleskiy, Borys Shefir, Serhiy Shefir and Andriy Yakovlev, each with 25 percent.
On 13.03.2019 the lawyer Yuriy Azarov notarized a document on the transfer of the shares of "Maltex" previously held by Selensky and his wife Olena to the company of Serhij Schefir. These shares were not sold, but were transferred free of charge from Selensky to Serhij Schefir. This transaction is interpreted as an attempt by Selensky to conceal assets subject to disclosure before the presidential election. Serhij Shefir was appointed chief presidential adviser the day after Selensky's election. He holds an extra-ordinary position that does not have civil servant status and therefore does not require its holder to disclose his property.
According to Shefir, Selensky is no longer in active business but still continues to receive dividends. On 25.04.2019, Yuri Azarov notarized a document with the content that "Maltex" intended to continue paying dividends to Selensky or his wife, although they were no longer shareholders. In the couple's income declaration for 2020, these shareholdings were not disclosed; only the wife's shareholdings in companies in Cyprus, Belize and Italy appear here.
While Serhij Shefir, who was assassinated at the end of September 2021, works as a political advisor to Selensky, his brother Borys continues to work as a TV producer. He justified to journalists the creation of the offshore companies by the "Kwartal-95 group" starting in 2012 with the need to protect assets from bandits, such as then-President Viktor Yanukovych.
According to the Pandora Papers, Sehij Shefir owns two apartments in an expensive district of London with a total value of about 3.8 million pounds, which were purchased through one of the offshore companies. Andriy Yakovlev is also said to own an apartment worth around 2 million pounds in London.
Ivan Bakanov, another childhood friend of Selensky, is also said to be part of the network. The latter initially held "Davegra Limited", the nominal parent company of "Maltex", but transferred this company to Yakovlev in 2019. He is considered the architect of the company's web, about whom Borys Shefir said: "Bakanov was our financial director, he made the financial plans of our company. And frankly, I am not ready to answer you now. Maybe I am the owner."
The Prosecutor General of Ukraine, Iryna Venediktova, who has been in office since March 2020, declined to comment on the possible involvement of the offshore companies of "Kwartal-95" in the money laundering affair surrounding "PrivatBank" when asked by Slidstvo.info journalists.
THIS IS AN EXCERPT – YOU CAN DOWNLOAD THIS INFO IN FULL LENGTH UNREDACTED, OUR FULL VIDEOS, OUR FULL DOCUMENT AND MUCH MORE FOR FREE AT OUR TELEGRAM CHANNEL
https://t.me/ABOVETOPSECRETXXL