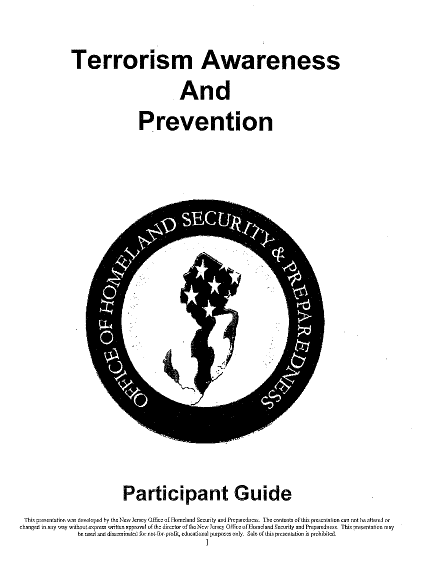 The New Jersey Office of Homeland Security and Preparedness is pleased to present this opportunity for you to learn more about terrorism awareness and prevention. This program is designed to raise the awareness of New Jersey citizens and workers so they can assist in combating terrorism by enhancing powers of observation and encouraging mutual assistance and concern. It involves the joint efforts of the federal, state and local agencies along with the residents of New Jersey.
While our country tells us to be more aware no one is telling is how and for what. This leaves the possibility for misunderstanding, abuses, and prejudices to surface. This program will inform citizens of what to look for and that their observations should rely on the unusual or suspicious activities and behaviors. Citizens should never use race or religion as factors for reporting suspicious activity.
You, the residents and workers of New Jersey, are our partners.