Become a Patron!
True Information is the most valuable resource and we ask you to give back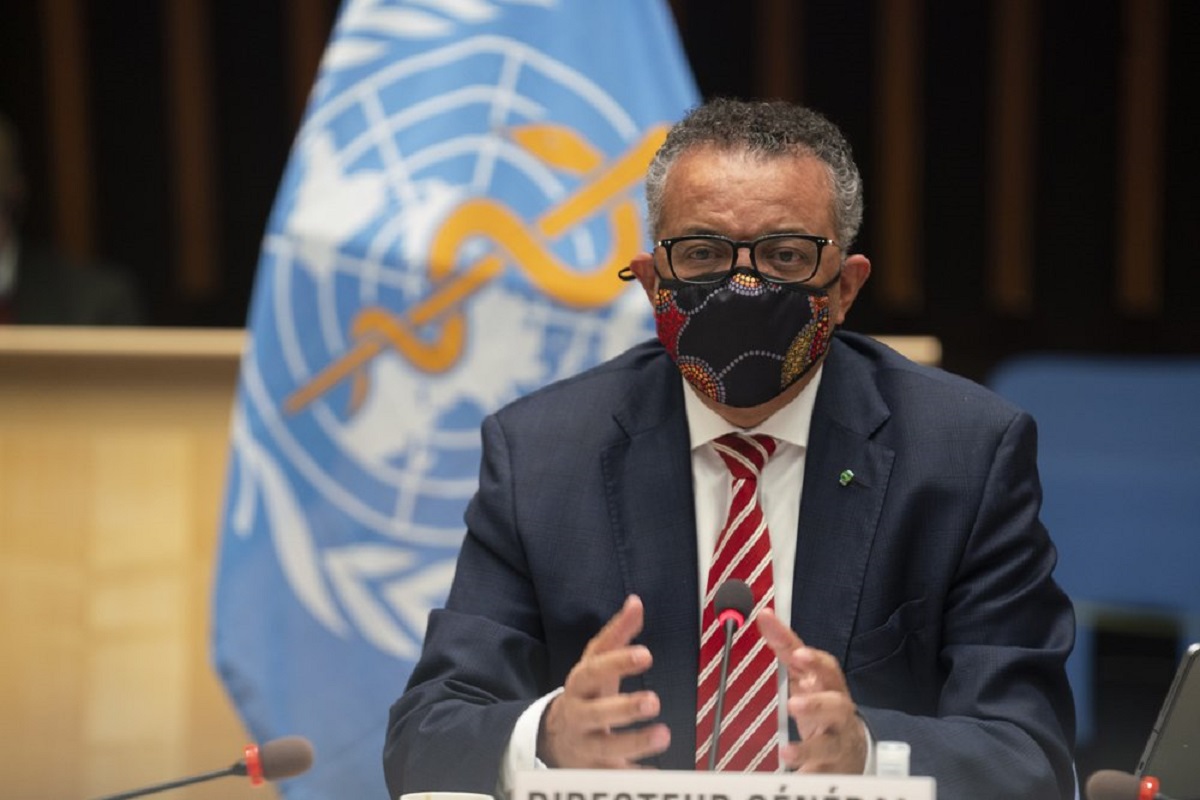 Hinter dem harmlosen Titel "Covid-19: Make it the Last Pandemic" verbirgt sich ein vertrauliches, explosives 68-Seiten-Strategiepapier. Dieses wurde vom angeblich unabhängigen "Independent Panel on Pandemic Preparedness and Response" für die WHO ausgearbeitet. Es ist Manöverkritik, Forderungskatalog und Drehbuch zugleich. Den Autoren-Arbeitskreis leiten unter anderen die frühere neuseeländische Premierministerin Helen Clark, die ehemalige Präsidentin von Liberia, Ellen Johnson Sirleaf, und andere Ex-Politiker. Nachfolgend die wesentlichen Punkte und das Original Dokument.
Behind the harmless title "Covid-19: Make it the Last Pandemic" hides a threatening 68-page strategy paper. This was drawn up by the so-called "Independent Panel on Pandemic Preparedness and Response". This working group is headed by, among others, the former Prime Minister of New Zealand, Helen Clark, the former President of Liberia, Ellen Johnson Sirleaf, and other ex-politicians. Read the key points and the original document.
Die Vorbereitung und Reaktion auf globale Gesundheitsbedrohungen soll nur mehr auf höchster Ebene geschehen, um ein "gerechtes, verantwortliches und Sektor-übergreifendes Handeln" zu gewährleisten
Die "Unabhängigkeit" der WHO müsse ebenso wie ihre Autorität gestärkt werden, ihre Finanzierung besser abgesichert werden.
Bereits jetzt müsse in die Prophylaxe gegen Gesundheitsbedrohungen investiert werden. Dies diene dem Zweck, künftig "funktionsfähige Kapazitäten auf nationaler, regionaler und globaler Ebene zu schaffen". Dezidiert meint dies auch Bedrohungen der "Umweltgesundheit".
Es geht um die Einrichtung eines "verbesserten Systems der Überwachung und Alarmierung" – und zwar auf internationaler Ebene. Dieses müsse auf der "vollen Transparenz aller Parteien" basieren und auf "digitalen Werkzeugen am Stand der Technik" aufbauen, die "Informations-Zentren weltweit verbinden".
Es brauche die Einrichtung einer vorverhandelten Plattform zur Produktion von Impfstoffen, Diagnostika, Therapeutika und Medizinbedarf" sowie deren "schnelle und gerechte Verteilung als wichtige globale Gemeingüter".
Die Beschaffung neuer internationaler Finanzmittel für ebendiese "globalen Gemeingüter", welche für die Pandemiebereitschaft und -reaktion wichtig seien.
Die Länder mögen eine nationale Koordinationsstelle auf höchster Ebene für die Pandemievorsorge und -reaktion einrichten (welche dann mutmaßlich die Befehle seitens der WHO empfängt und ausführt).
Preparing for and responding to global health threats should only take place at the highest level in order to ensure "fair, responsible and cross-sectoral action"
The "independence" of the WHO must be strengthened as well as its authority, its funding better secured.
Investments must already be made in prophylaxis against health threats. This serves the purpose of "creating functional capacities at national, regional and global level" in the future. Specifically, this also means threats to "environmental health".
It is about the establishment of an "improved system of surveillance and alerting" – on an international level. This must be based on the "full transparency of all parties" and build on "state-of-the-art digital tools" that "connect information centers around the world".
What is needed is the establishment of a pre-negotiated platform for the production of vaccines, diagnostics, therapeutics and medical supplies "and their" quick and fair distribution as important global commons ".
The procurement of new international funding for these "global commons" that are important for pandemic preparedness and response.
Countries may set up a national coordination point at the highest level for pandemic preparedness and response (which then presumably receives and carries out orders from WHO).
Become a Patron!
True Information is the most valuable resource and we ask you to give back